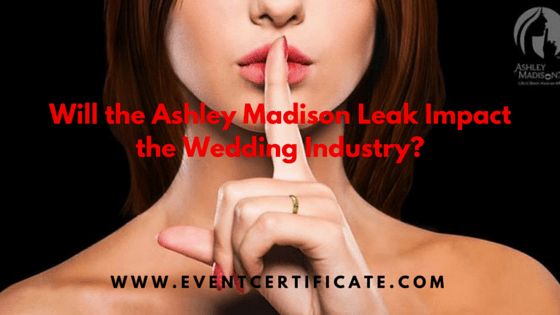 Even if you have been living under a rock these past few weeks, you have heard about the recent Ashley Madison hack and information release. The affair-driven website is not only faced with potential legal action from impacted users, but also speculation of the residual impact on divorces and heartbreak. There has also been reports of weddings being called off by spouses who have discovered their partner's information on the released list. What could this mean for your wedding planning business?
While there is little data to accurately assess the impact on the wedding industry as a whole, if you are an event planner in any of the top user cities on the list this could potentially impact your new and existing clients. But let's face it, in the event this does have some impact on your clients, there is very little you can do as a planner to undo the breakdown of a marriage. What you can do is learn from some of the mistakes made by Ashley Madison.
Two important business practices you can take away from the Ashley Madison hack.
Secure your client's information – If your business involves the storage of sensitive information for your clients, ensure that you are using the most appropriate software and systems to protect your client's privacy. The larger your client list the more important it is to work with a IT consultant, to ensure that your company's information is sufficiently protected.
Train your employees – Never assume your employees are aware of the steps to prevent a security risk. If your company has employees, interns or even volunteers, ensure they are trained on your best practices. For example: Knowing how to identify phishing emails. One recent development since the Ashley Madison hack has been bank and email scams taking advantage of people's vulnerability and curiosity. It is crucial to ensure that your staff are made aware of and trained on the necessary protocols.
The Ashley Madison hack has exposed several flaws made by the company, use this knowledge to inform and improve your business practices and your brand.