You might have been wondering if it's actually possible to make 6 figures in your event and wedding planning business, today I'm breaking it all down for you step by step.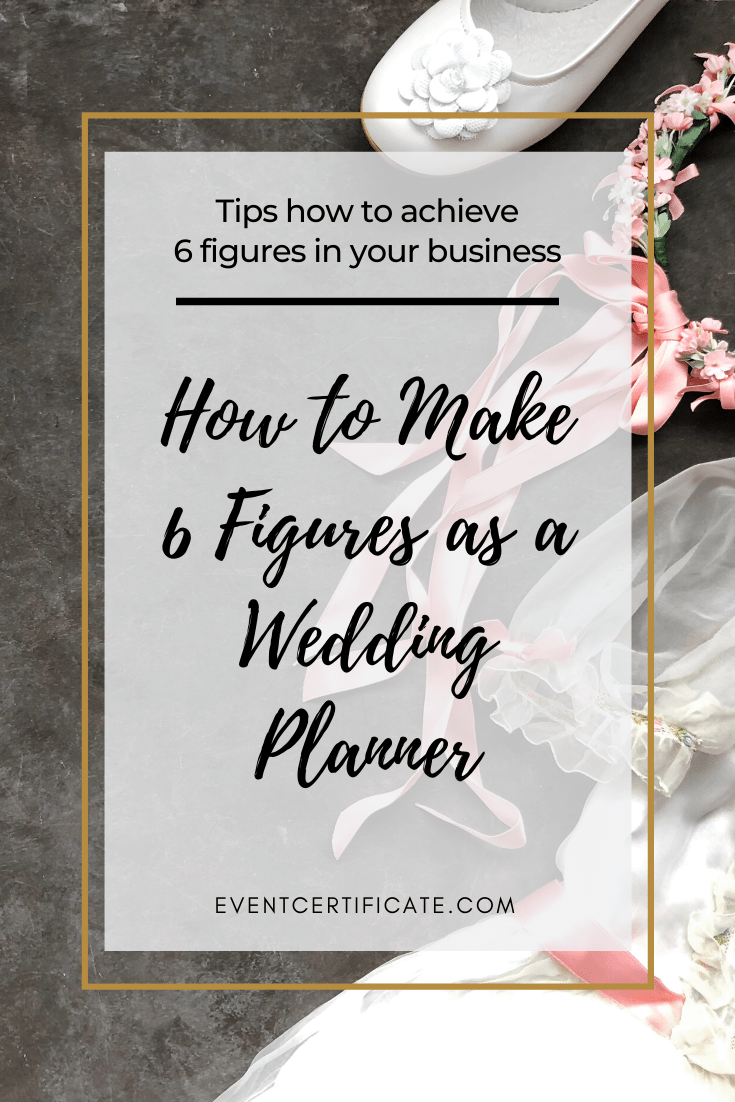 Now you're probably dreaming of all the things you could buy if you were making a 6 figure salary like:
A beach house (Hello Jamaica)
First-class flights all day (Hello Jamaica)
A traveling personal trainer (Hello Jamaica body…)
But realistically and before we discuss anything else, I want to make it clear that earning six figures varies depending on where you are on the scale. Someone earning $100,000 is at a very different place from someone earning $700,000, yet they are both earning six figures.
I'm going to break down the numbers, show you how to structure your packages and most importantly share a bonus download at the end of this post.
STEP 1: Break it Down
For ease, let's start with how to make a $120,000 in any given year, and I'm talking pure revenue no expenses. If you want to make $120,000 in a year, you need to break it down month by month. Making things more digestible will make it easier to achieve your goals.
This means that each month you would need to make $10,000 to hit that yearly total of $120,000.
Note: $120,000 / 12 months = $10,000 per month
STEP 2: Count it Up
If you're a wedding planner, you already know what your package prices are and can use these to determine how many packages you need to book to hit that $10,000 monthly figure.
For example: If your Full Planning package is $5000, then you need to book only two(2) full planning client each month to hit $10,000, and ultimately six figures.
STEP 3: Restructure your Packages
If you know that you can only plan four (4) weddings per month, for example, for you to be able to hit your monthly revenue target, your booked packages need to be at least $2500 (4x$2500= $10,000).
If this number is not possible with your current packages, it is time to review your packages and how they are structured.
Some questions to ask include:
Are they priced correctly?
Is there a way to add more value and increase your price?
Is it possible to combine multiple services to create a more comprehensive package?
Conclusion: Make 6 figures as a Wedding Planner
Ultimately the key making 6 figures lie in your numbers and more importantly your marketing. I can offer you all the tips and numbers break down, but if you're not marketing your business effectively you will not be booking clients, and no clients mean no revenue.
BONUS: If you're struggling with your marketing, here something that can help.