What's HoneyBook?
As a solopreneur I know too well how overwhelming it can feel trying to manage all the parts of your business on your own. You're managing everything from website updates, sending invoices to tracking timelines and due dates.
This was the main reason why I decided to purchase a client management system very early on in my business. I want to share one of the client management systems on the market that is great for event planners, wedding planners and photographers.
1. Automate your Client Process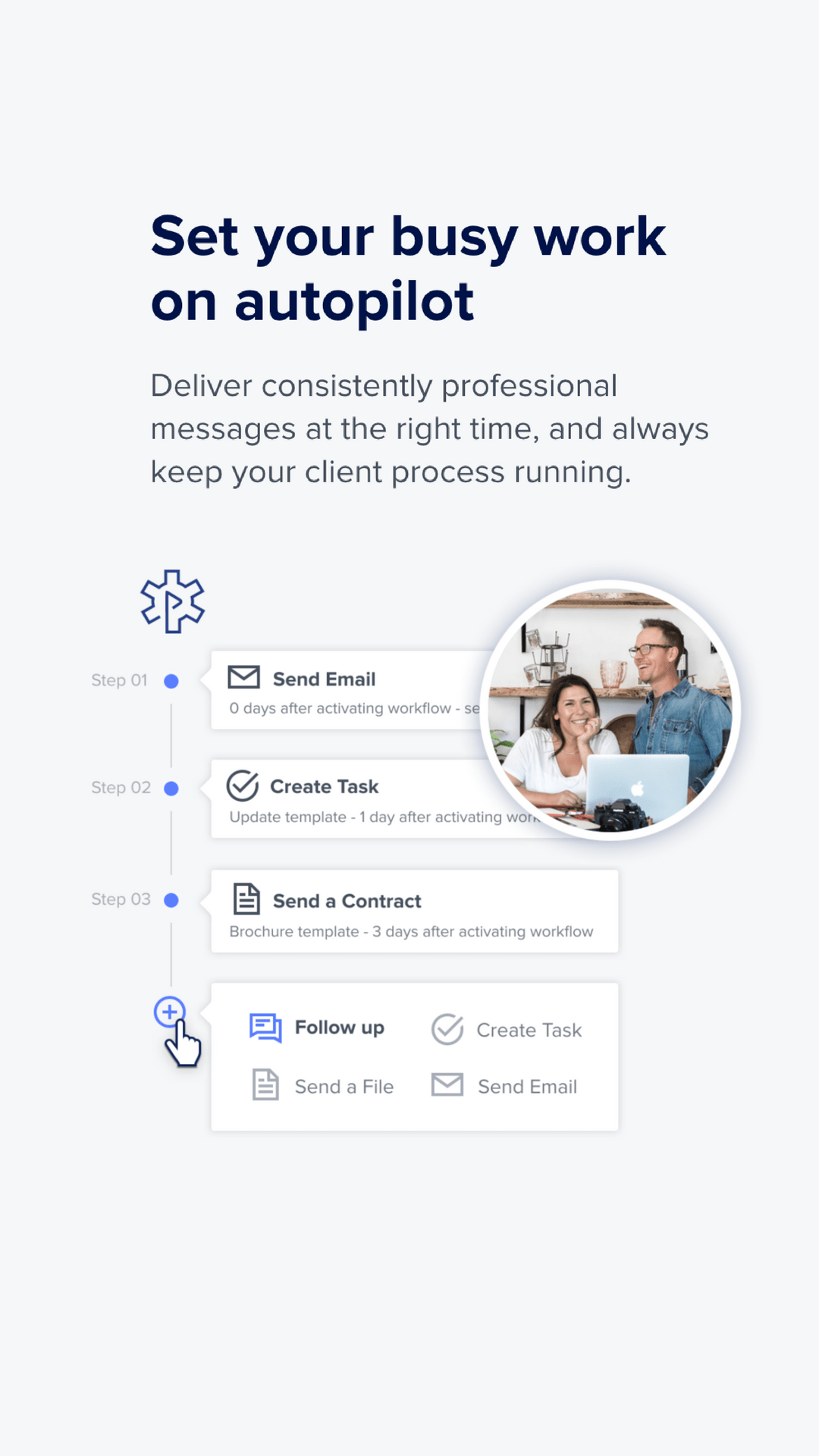 The great thing about HoneyBook and other CRMs is that they allow you to automate your client process to save time and leave you to focus on the important stuff – booking clients.
From your lead inquiry, proposals, contracts, invoices, and other correspondences, HoneyBook allows you to automate it all.
2. Manage New leads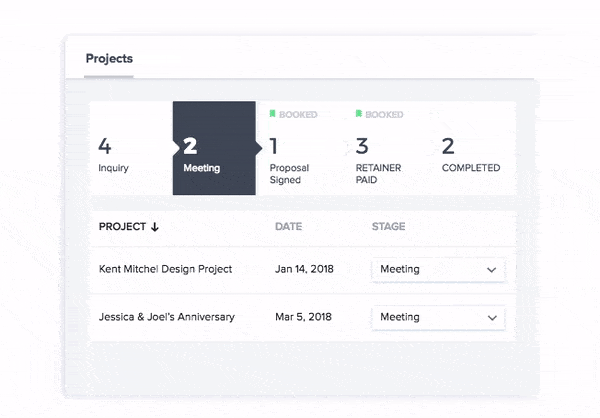 One of the first benefits of automating your client process is the opportunity to automate your lead capture process. What does this mean? Essentially HoneyBook allows you to create a lead capture form that can be embedded on your website or linked directly. Your potential clients complete the form and you're automatically notified of their request and their contact information to follow up.
3. Send Documents Easily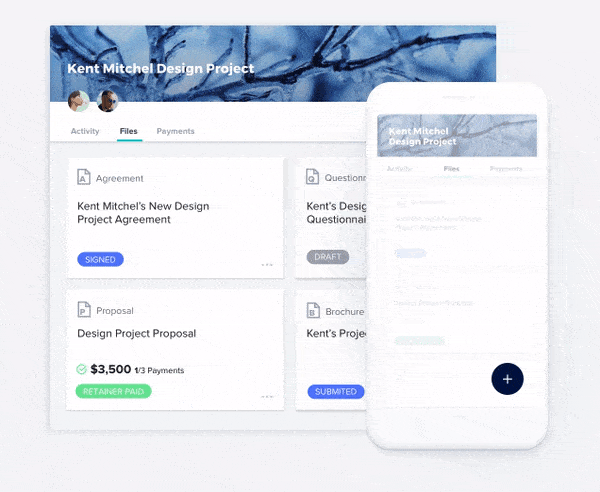 Once you have a new lead in your HoneyBook account, the process of sending proposals and other documents is as easy as one click. You'll also be able to see when clients receive, open and take action on your documents.
You can also automate the process of sending key documents such as your brochure and thank you emails to make your response time even faster!
4. Sign Documents Electronically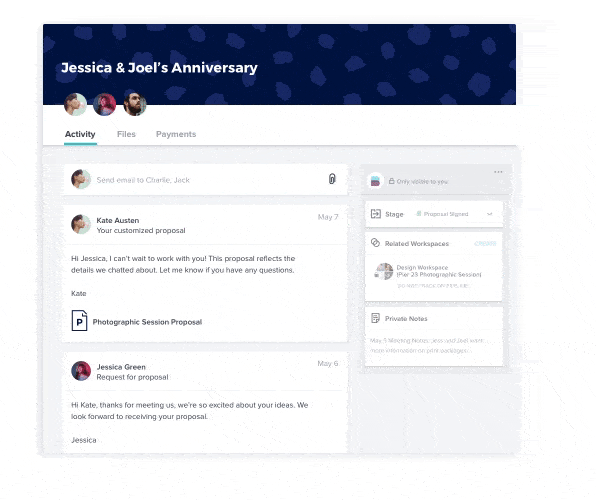 The old process of sending a client a contract, having them print it, sign it, scan it and email it back to you is over.
With HoneyBook you can send your client all their documents electronically and they can sign these documents electronically. This reduces the time and number of correspondences between you and your client over one document.
And did I mention your contracts will get signed faster? Bonus.
5. Manage Bookings and Payments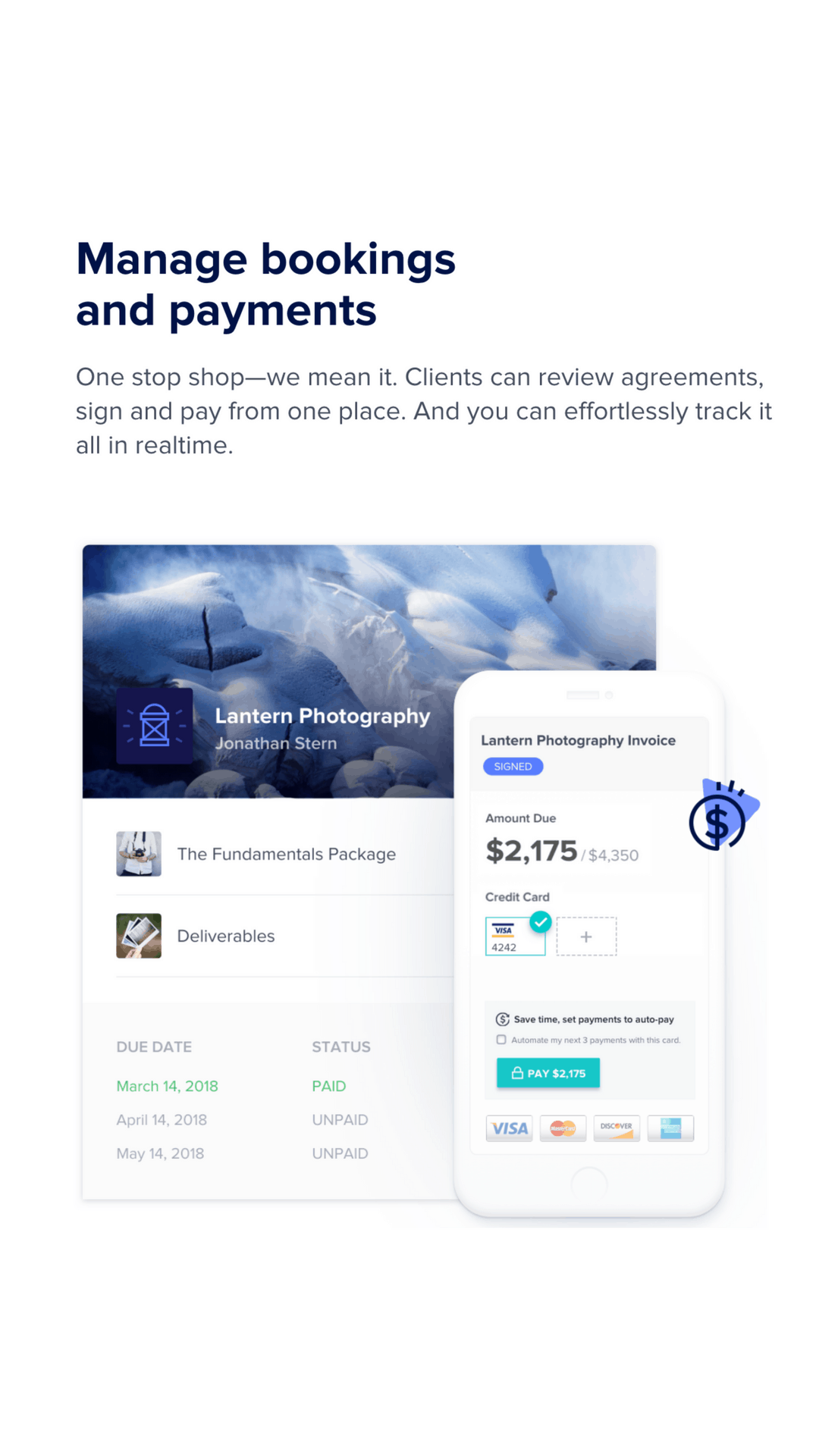 If you got excited at #4 then this one will make you even happier. HoneyBook allows you to send and receive payments electronically. Your clients will never miss another due date again! Though if I'm being honest some of them will still be late.
The major benefit of this feature is being able to easily add due dates and automate the process of following up with clients when your invoices are due (or past due).
50% OFF HoneyBook
If you would like to try out HoneyBook for 30 days, as well as receive 50% off if you decide to keep the program, SIGN UP HERE.
6. Organize Projects Seamlessly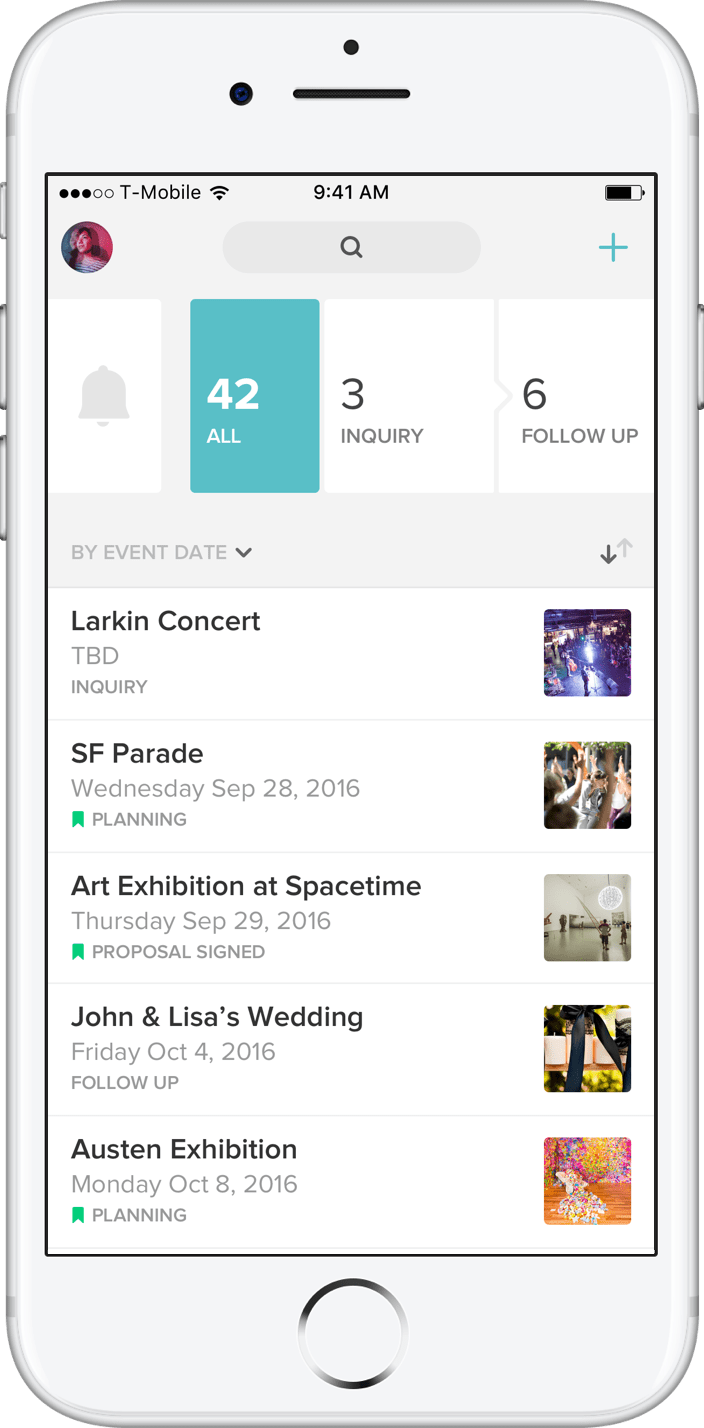 Personally, one of my favourite features is the ability to track multiple projects seamlessly. As an event planner and as a business coach, I usually have multiple events and clients at any given time. I appreciate nothing more than a program that allows me to review all my projects in one glance and organize all my documents within each project.
It's an online assistant you didn't know you needed. You'll thank me later.
Conclusion: Choosing HoneyBook
Choosing a CRM for your business is an important decision. You need to find a program that includes all the features you and your clients will benefit from the most. But most importantly you need to find a project that makes your life easier, not more complicated.
Some of the key things to look for when choosing a CRM are features, ease of use and the extent of support provided by the company. Once you are satisfied with all of these, it's decision time.