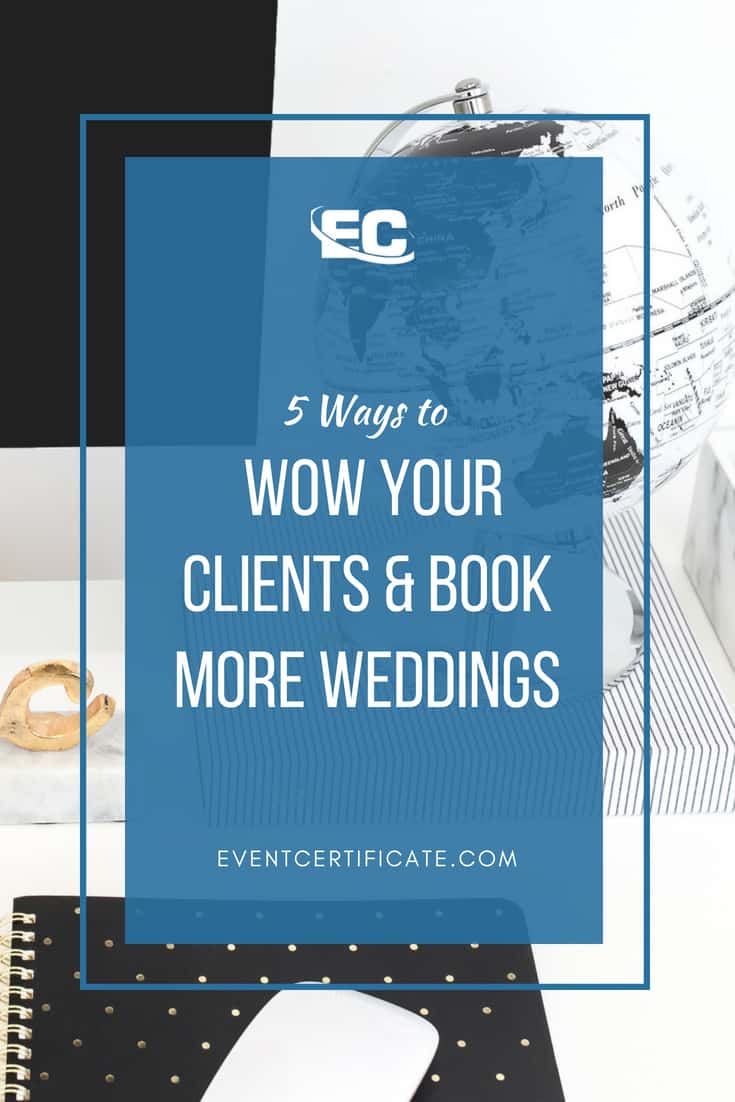 Ever heard of the CRM Aisle Planner? No? Continue reading.
When I first started out as an Event Planner one of the things I wish I had access to was ONE tool that would help me to organize my process. Instead, I used a combination of Basecamp, Google docs, and other tools to organize my planning and client collaboration process.
Today I want to share a little "secret" tool I wish I had when I started my event planning business on the side. Most importantly I'm going to show you how to use this tool to take your marketing to the next level and book more clients.
What's the "secret" tool? Aisle Planner
Aisle Planner is one of the best business management tools on the market for wedding planners. I know because I've tested A LOT of them. From Honeybook to Dubsado, you name it, I've tried it.
With features such as:
Collecting potential clients' information
Preparing and sending quotes/contracts
Billing customers
Creating your to-do lists
Sharing your timeline with clients through the client portal
Aisle Planner is a project management tool customized for wedding planners.
The Benefits of a CRM
Having a CRM for your business will not only save you time but will help you to streamline your client workflow to ensure consistency. Think about the number of times you've had to send the same proposal to different clients, or how many times you've had to send the same request for pricing email to potential clients. But what if you would streamline and automate this process?
What does that look like?
It means having a place where you can create and house templates for documents you use over and over again, as well as automating your communications (email and booking links) so you're not typing or copying the same emails time and again.
Think of just how much more organized this would be, as well as the time you would save.
This is the benefit of using a CRM such as Aisle Planner.
How you can Book More Clients with Aisle Planner
Aisle Planner just leveled up the business tools game and added a new vendor marketplace. This means clients can now search for event planners, florists, and other event vendors, in addition to their CRM platform.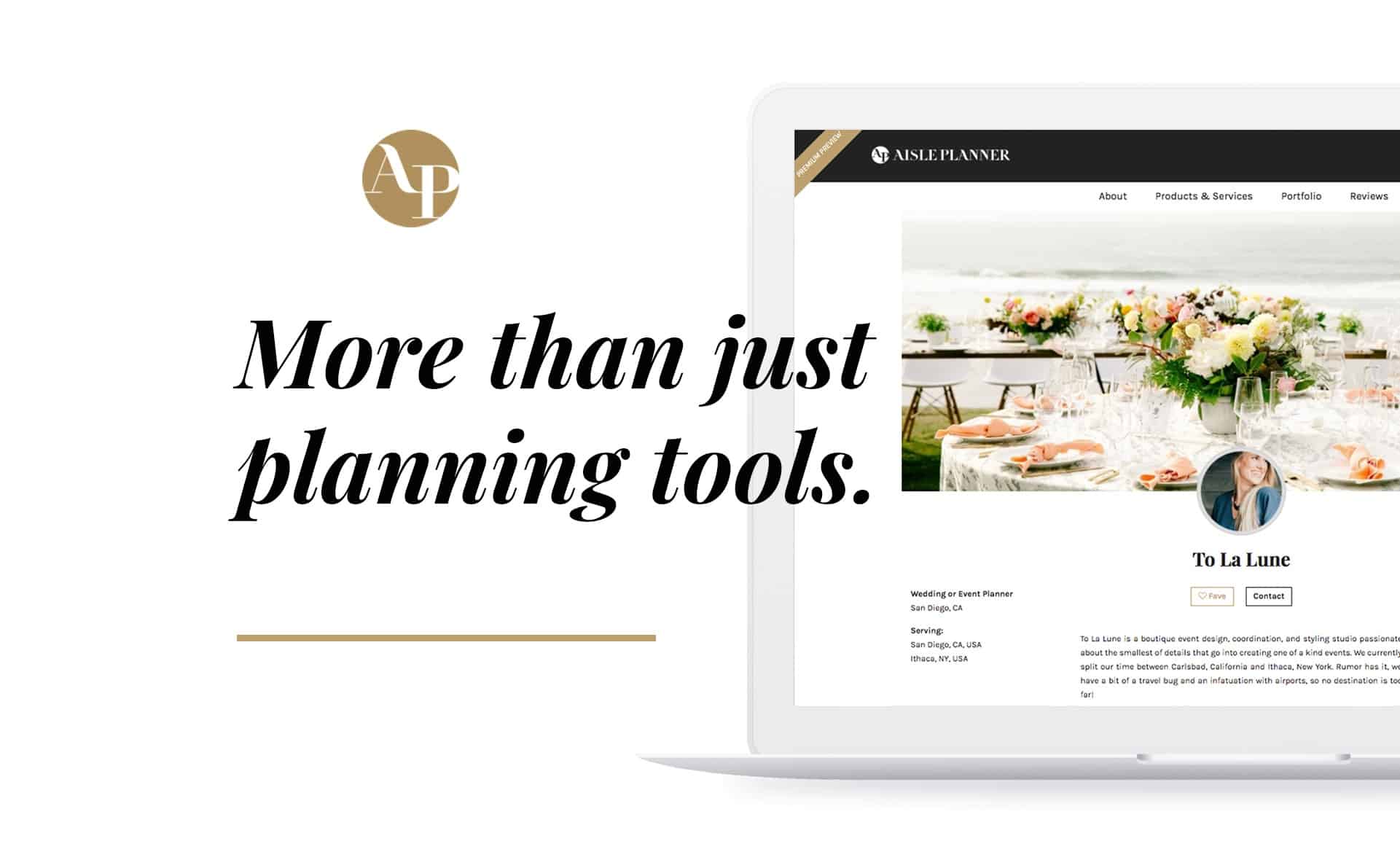 What does this mean for you?
Basically, this means that your marketing just got easier.
In the online marketing world, there are two distinct types of marketing – Permission Marketing and Interruption Marketing.
Permission marketing is any marketing where you've received the viewer's consent to advertise to them. For example, a marketplace where clients are searching for service providers or when a potential client provides their email address to receive more information about your service. Permission marketing has a higher conversion rate and builds longer-term client relationships.
Interruption marketing is any marketing that interrupts a viewer's experience. Some of the best examples of these are Facebook Ads and YouTube ads, where you have to watch the ad before you can continue with an activity, such as viewing a video. These advertisements can offer quick results but can also be rather annoying to potential clients.
Aisle Planner's marketplace is an example of permission marketing, allowing you to showcase your brand to clients looking for wedding planners just like you and book them with ease.
But this is all theoretical and dependent on how well you utilize the marketplace. So next, I'll share a few tips on how you can make the most of the marketplace to bring you new leads.
5 Ways Aisle Planner's Marketplace can help your Book More Brides
1. Show off your Portfolio
Having the marketplace linked to your Aisle Planner account means that you can show off your portfolio with ease. Clients can see photos from your past events and get a better idea of the quality of service you provide. Be sure to add your best photos to help you stand out from the crowd!
2. Share your Inspiration
If you have any inspiration linked to your Aisle Planner account clients will be able to see your design board and share your vision. It's like a sneak peek into your favorite accounts on Pinterest!
http://community.aisleplanner.com/support/color-palettes/?wvideo=15gjih79z7
3. Lead Management for More Bookings
Aisle Planner includes a lead management component that makes booking clients as easy as one click. Clients are able to submit inquiries and other requests directly through the marketplace and be added to your lead management section on Aisle Planner. This means you can easily follow up, reply with quotes, and book clients directly from the program.
4. Access to Analytics
I'm a numbers gal, so I love any tool that provides me with access to statistics on how well I'm doing. Aisle Planner's detailed analytics means that you can track your client requests and make adjustments to your profile as needed to increase your visibility and booking success rate.
You'll have access to:
how many times someone has inquired through your listing
the number of times someone has favorited your listing
how many views your listings have had
the number of times someone has clicked on any of your links (to your website, Facebook page, Instagram feed, a Pinterest account, or Twitter feed)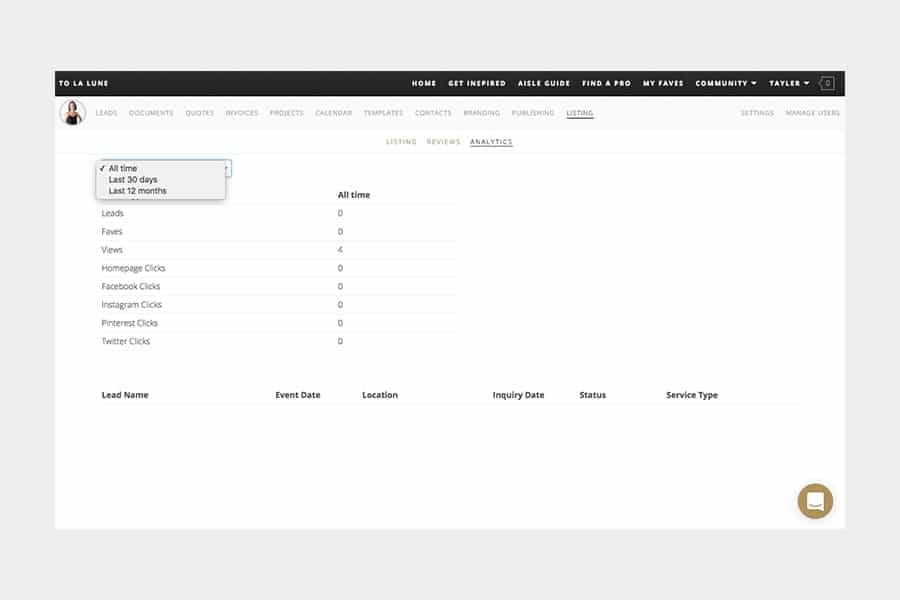 How to Access Your Listing's Analytics

You can access your analytics within your listing manager. To get there, click on Listing in the main menu of your Planner Dashboard and then on the Analytics option.
5. Social Proof
Ever heard the saying the proof is in the pudding? In today's online marketing world social proof wins the game. Aisle Planner allows you to incorporate reviews from past clients or professional partners as a part of your listing.
There's no denying the power of social proof. Studies show nearly 70 percent of online consumers look at a product review prior to making a purchase.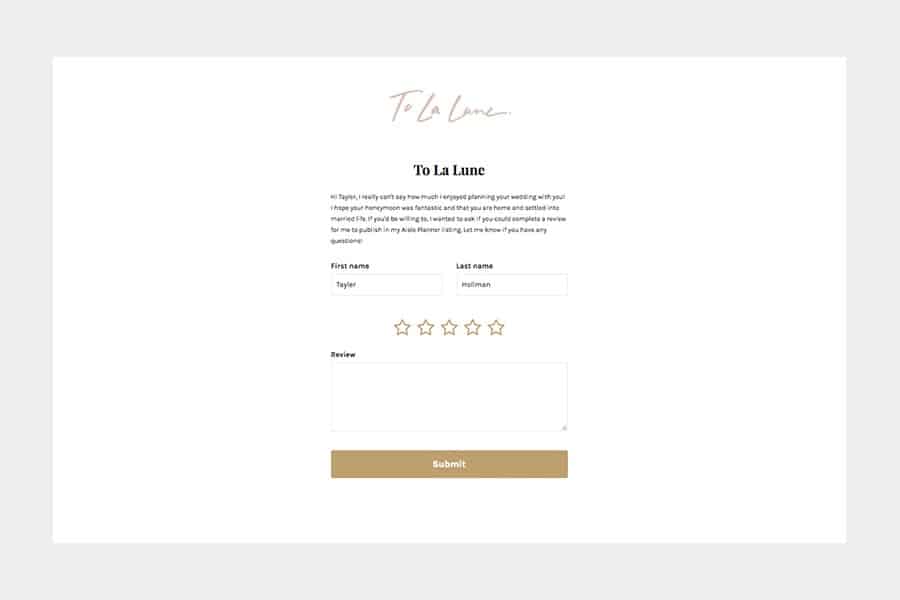 CONCLUSION
You can set up your Aisle Planner listing anytime and start advertising your business for free!
If you've never tried Aisle Planner why not give it a shot? CLICK HERE to try Aisle Planner free for 30 days and if you LOVE IT like I do and decide to sign up you'll also receive 25% off your first 3 months.
Also Check Out the Following Reviews: