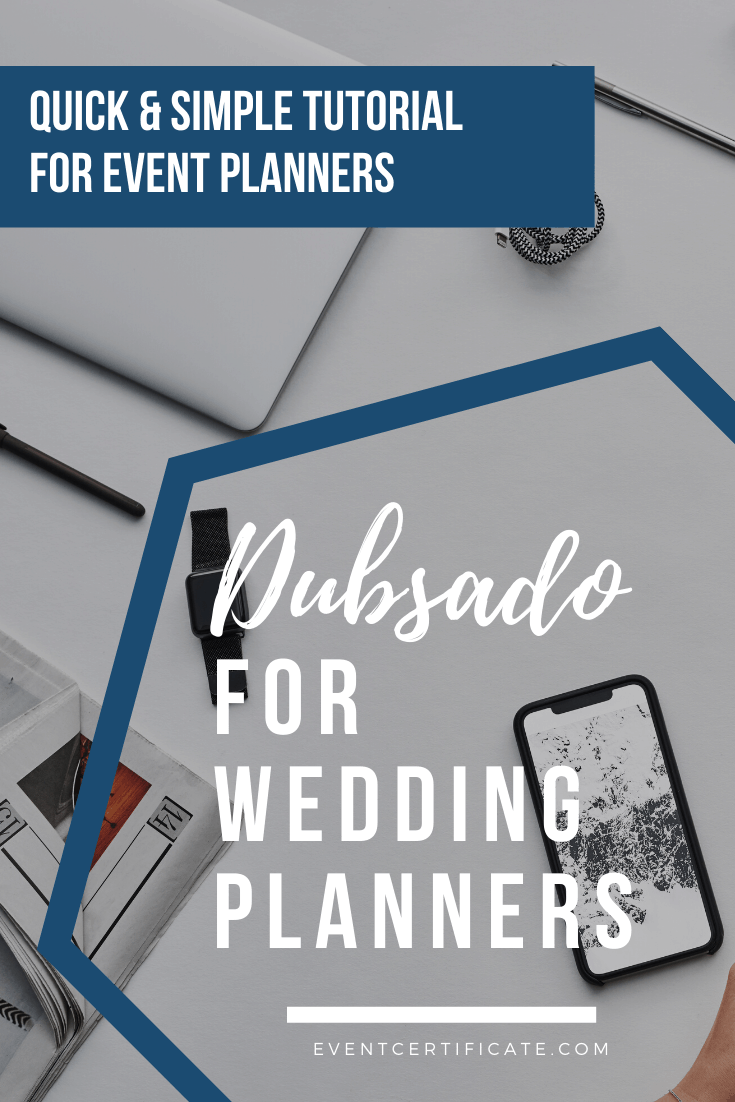 Anyone who has ever worked with me knows that I am a huge fan of organization and Dubsado is my go-to program for keeping my business together.
But as an Event Planner, you might be wondering if it can do the same for you. Dubsado is just one of the Client Management Systems out there – check out my review of Aisle Planner and Honeybook.
Today I wanted to share three (3) ways in which Dubsado keeps me sane, and how this can also benefit Event Planners and Wedding Planners.
1. Lead Capture & Workflow Automation
If there's one thing I love, it's the fact that Dubsado allows me to completely streamline my lead process. From the moment a client completes a form to the end of a project when I ask for their feedback, this entire process is automated.
Clients complete a form on my website with a request, which activates a "workflow" in Dubsado.
Workflows are a powerful tool to automate your client process! They can automatically send forms, emails, scheduling invites, and more to your client through a project. A workflow can even create a todo for your task list and change a project's status. The possibilities are nearly endless!
Once my workflow is activated new leads receive a confirmation email, thanking them for their request and providing them with some quick information prior to me following up.
From there I work with my clients to determine what they need, send a proposal, a contract, an invoice and we get the project started.
If you're still completing any of these processes manually and going back and forth with multiple emails between clients – this CRM can help.
2. Templates
The second way in which Dubsado helps to keep me sane is through the templates provided in the program. The program is filled with templates that you can use for everything from your proposals to your contracts.
Creating templates for forms, emails, and more in Dubsado will save you time and stress when a new client comes in. Instead of scrambling to put together a new contract or typing out all the details of each item on an invoice, you can have a library of all of your templates ready to go!
Now I'll be honest, I personally like creating my own templates to meet my client's exact needs, but the program still allows me to recreate and save my own templates within my library. This means I can easily use my personalized templates for each client.
3. Project Organization
My businesses do not run efficiently without organization. I'm someone who will forget everything unless it is organized and added to a calendar. Dubsado allows me to not only stay organized but also organize my projects on the client end.
Within each client file or "project" I can view all correspondences and documents per client. Track invoices, payments, and deadlines. I mean talk about staying on top of everything!
But my favourite organization feature? Conversation mode. Dubsado can integrate with your email to track emails per client. This means you can pull up any client project and view all the email correspondences with just that client in Dubsado – even if these were sent through Gmail.
Conversation mode allows you to send an email out through Dubsado and when your client replies, it goes to your email AND it gets logged in Dubsado. There are a few steps you need to take to set that up.

The EMAILS tab in the Settings is where you can connect your email account so that any email sent from Dubsado will come from your email address and not [email protected]. Connecting your email is an important step to build trust and brand awareness with your clients and ensure your emails get delivered and don't end up in spam.
If you're thinking about using Dubsado be sure to watch the event planners tutorial above to see if Dubsado is the program for you.