Are you considering starting an event planning or wedding planning business but unsure of how to get started? Our business startup checklist can help guide you on the best steps and tools to ensure a successful launch. Follow these tips and you'll be well on your way to building a successful event-planning business.
Business Startup Checklist
This business startup checklist will provide you with a quick guide on the best steps and tools to get you off on the right track.
1. Research your Market
Deciding you're ready to start a business is great, but you'll have to look at if this business is actually viable. Is there a demand for event planners and wedding planners in your city? Is your area currently flooded with event and wedding planners? For Example, if you're a Kansas City Wedding Planner, think about how saturated is the market in Kansas City.
And if you are in a saturated market, how will you stand out from the other planners? What makes your business unique? What's your Niche?
This should be the main item on your business startup checklist before launching.
2. Create a Business Plan
Once you've decided that your business is viable and you've figured out your niche, it's time to write a business plan. A business plan will help you to map out where you would like your business to be and how you plan to get there.
You can use an online program such as Enloop to help write your business plan. If you prefer written templates, you can find a ton of business plan templates on platforms such as Canva or Creative Market.
3. Choose a Business Name
You'll notice that I did not make this #1 on the list and that was intentional. While choosing a business name is important, some people get completely stuck in this section. Your business name is not the most important thing when starting up, and if you're ever unsure of what to use, just use your own name.
If you need help on how to choose a business name, check out this business name selection guide.
4. Determine Your Legal Structure
It's important to explore the different business structures available to you before making a decision. Whether you choose to operate as a sole proprietor, partnership, or corporation. These will all have different legal and financial implications. For example, a sole proprietor is legally responsible for any damages in a company, while liability is limited to just the company if you're incorporated.
I highly recommend speaking with a Lawyer and an Accountant before making a final decision.
Here are some tips on how to find them:
5. Register your Business
Now that you've chosen your business structure, it's time to register your business and obtain any necessary licenses. To ensure a smooth process, start by checking your local city website for information on how to search for available business names and complete the registration process. Don't forget to also research and apply for any applicable business licenses in your location.
6. Register a Domain Name
Once you've selected a business name it's time to start securing your online business assets and the first one is a domain for your website. Try to get a domain name that matches your exact business name. If you're not able to find a domain name with your business name, then choose one that closely matches.
For example: If your business name is "Destiny Events" try to secure "destinyevents.com". If that is already taken, then go for something such as "DestinyEventsAtlanta" (provided you're located in Atlanta!).
My recommended site for purchasing a domain is BlueHost. You can find domain names for as little as $0.99.
7. Set up a Website
Your website will be your online home for sharing your services, process, and portfolio with clients. Spend the time to create a website that will wow your potential clients and increases your chances of getting hired.
Contact us to get a free copy of our website template for Wedding Planners on Canva.
8. Secure your Social Media Accounts
If you're starting a new business, it's important to secure your brand's presence on social media platforms, even if you don't plan on using them right away. This will help prevent someone else from using your business name on those platforms and potentially creating confusion. Additionally, as your business grows, you may change your mind about which social media platforms to use, so it's good to have options available. Take the time to secure your business name on the major social media platforms to protect your brand and give yourself flexibility in the future.
I recommend starting your business on more visual social media platforms. As an event planner, you sell clients using visuals. Platforms such as Pinterest, Instagram, and YouTube will help you to do just that.
9. Build your Portfolio
Gathering high-quality images of past events is crucial for marketing your event planning business. If you haven't already, start collecting all of your event photos to use in your marketing materials. If you don't have a lot of event images yet, try looking back at past family events that you have planned, like birthday parties or holidays. Even if the events were small, they can still be used to showcase your planning skills and attention to detail. These images will become an important part of your website gallery and other marketing efforts, so be sure to put some thought into which ones you choose to use.
Don't have any photos? Not to worry, you can plan a styled shoot to get some professional images, and you can also find free stock images on websites such as Unsplash.
10. Open a Business Bank Account
While it is possible to operate your event planning business using your personal bank account, it's not advisable. It's much easier to track your business revenue and expenses separately by using a dedicated business bank account. This will be especially helpful at tax time, as it will make it much easier to accurately report your business income and expenses. Trust us, the time and effort you put into setting up a separate business bank account will pay off in the long run.
You can also check with a financial services platform specifically for small businesses, such as Wave.
11. Setup an Accounting System
Whether you choose to use an Accountant or manage your business finances on your own, it's important to have a system. Whether that's tracking your expenses through a spreadsheet template or through a more comprehensive financial services team that can handle your books and taxes for you such as Xendoo. The key here is to track your income and expenses. At any given time you should know your business's financial situation.

12. Speak to an Insurance Company
As a new event planner, it's essential to protect your business with the right insurance coverage. The specific insurance needs for your business and each event may vary depending on the laws in your region. To ensure you have the protection you need, it's a good idea to speak with a few insurance companies about business and event insurance options. This will help you make informed decisions about the coverage you need, especially in case of any unexpected events or incidents during an event.
13. Get to Know Your Vendors
Before you start planning paid events, it's a good idea to get to know the various vendors in your area. Research local venues, caterers, florists, and other service providers and create a list of the ones whose work and products you admire. This will save you time and hassle once you begin working with clients, as you'll already be familiar with some of the best vendors in your area and can make recommendations accordingly. Plus, having a strong network of reliable vendors is key to the success of any event planning business.
14. Select your Brand Colors
Branding is a crucial element of any business, as it helps to establish consistency and make your business more recognizable. A good place to start is by defining your brand colors. Choose colors that you like and that reflect the personality of your company. These colors will be used in your branding materials, such as your logo, website, business cards, and marketing collateral, so be sure to put some thought into your selection.
15. Select your Branding Font
Once you've established your brand colors, it's important to also choose branding fonts that will help keep your company's image consistent and professional. A company that uses a different font in every ad or marketing piece is likely to be less memorable to potential customers. By choosing one or two fonts to use consistently in your branding materials, you can create a cohesive and recognizable image for your business
16. Create a Business Logo
Your logo is a vital element of your brand and should accurately reflect your business. If you're not a graphic designer, it's a good idea to hire one to create your logo for you. A professional designer will be able to craft a visually appealing and effective logo that aligns with your brand and resonates with your target audience. Don't try to tackle this task yourself unless you have the necessary skills and experience – a poorly designed logo can harm your business's image and make a bad impression on potential customers.
Check out Fiverr where you can get amazing logo designs for as low as $5.
17. Order your Business Cards
I'll be completely honest, this is not a necessary step. Depending on how clients are finding you and how much you're networking, you might be able to hold off on the business cards, especially if you're strapped for cash in the beginning.
If you choose to use business cards, check out Canva or VisaPrint. They allow you to create multiple designs and have them printed online for a very affordable price.
18. Your Business Templates
Having the back end of your business set up is just as important as the front end. From your brochures to your social media images, get your templates created and branded to your business guidelines.
These include:
Brochures
Proposals
Contracts
Email templates
Services & Pricing guides
Social media templates etc.
You can find pre-made business templates for event and wedding planners on EventPlanningTemplates.com.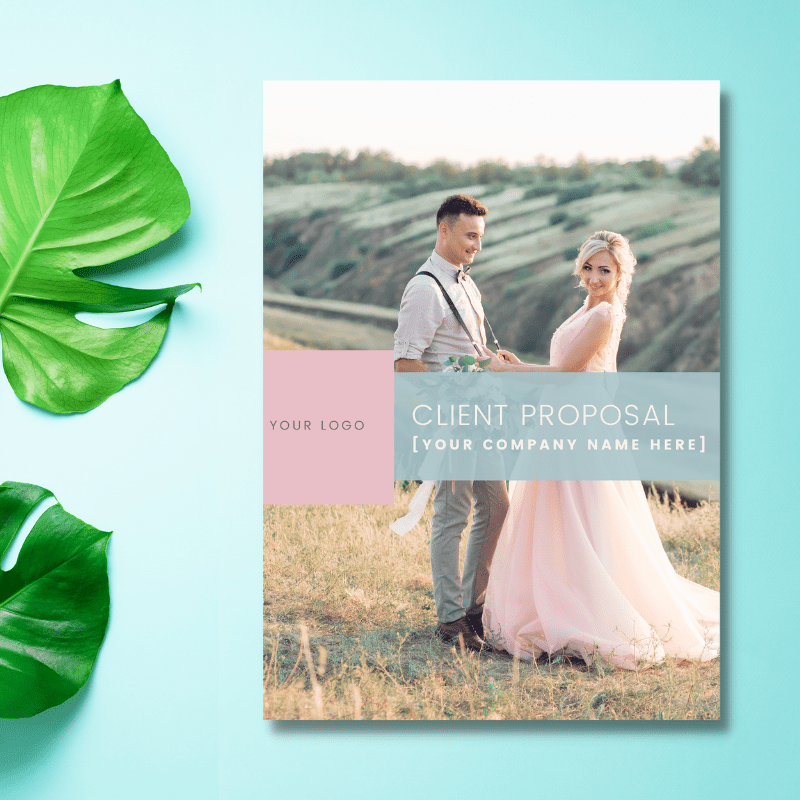 19. Market your business
Once your business is up and running it's time to market it to get more clients. This would not be a thorough business startup checklist if we failed to include this one. You can do this through a number of different methods from signing up for Google Business Listing, theKnot to Facebook Ads.
You can even promote your business by hosting a launch party! Promote your business and share it over and over again with your network. The more people know about your business the better.
The key here is to start with a marketing strategy in mind and hire a marketing professional if you need help.
20. Hire Support
Once you've launched your business it's time to think about if you need to hire help. This could be an event assistant, a virtual assistant, or a freelancer for one-off projects. The key here is not to try and do every single task in your business on your own. When I first started my business freelancers helped tremendously. From helping to create a logo or my intro video on YouTube. You pay them one time and they get the job done.
Just remember to delegate, delegate and delegate some more. Especially if you're a one-man/woman operation and if you also have another job.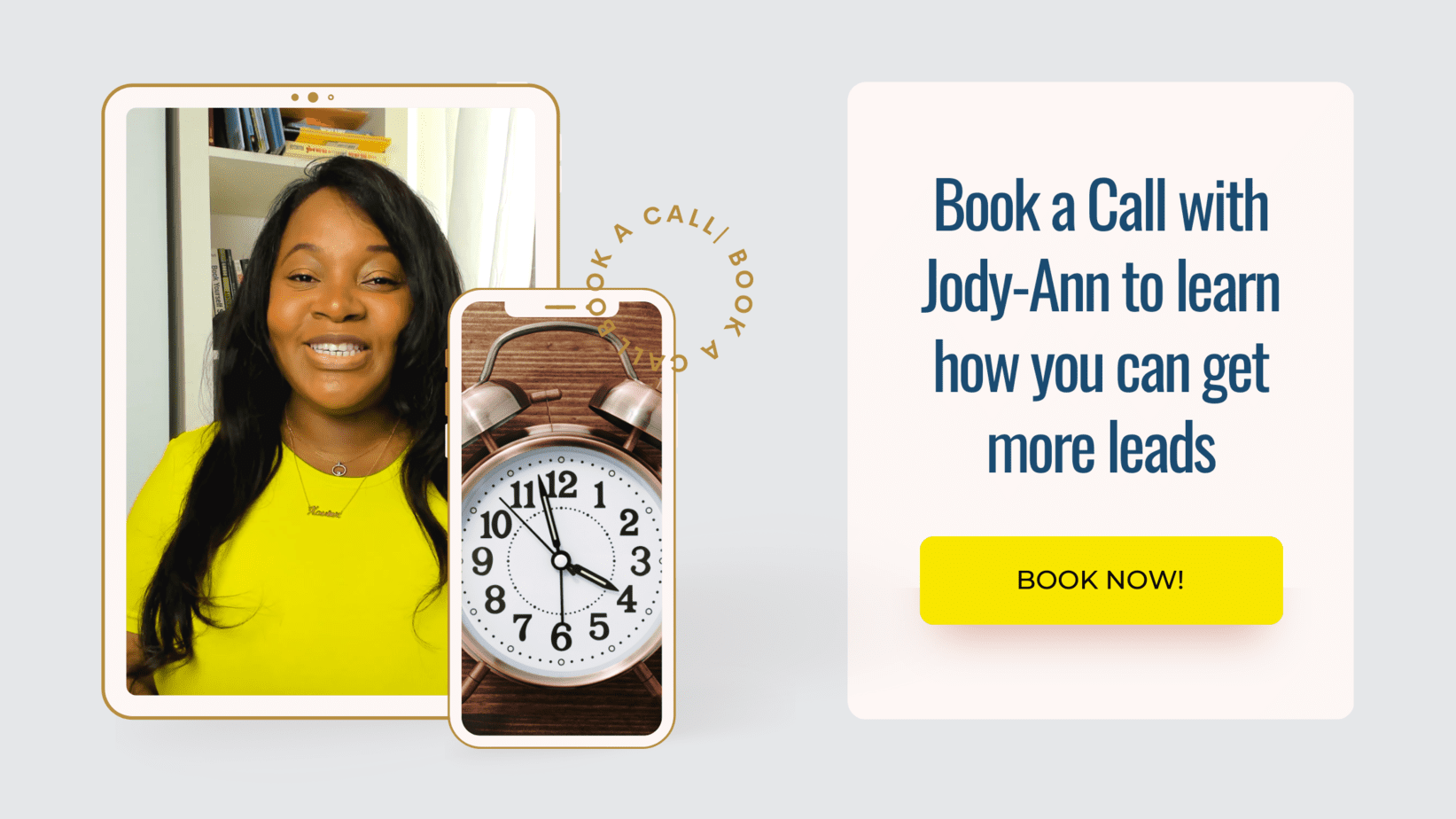 Find a Mentor: Business Startup Checklist Recommendation
One of my biggest business regrets is not seeking help sooner than I did. I'm someone who can learn by doing and I did exactly that when I started my business. I jumped in and tried to do everything myself. Unfortunately, this meant that I worked a lot longer and harder at certain tasks than I should have. I could have shortcut the process by seeking someone who had been there before me and was willing to share their knowledge and expertise. Honestly, I could have saved so much time and money, had I just learned to seek out training or a mentor as I needed it.