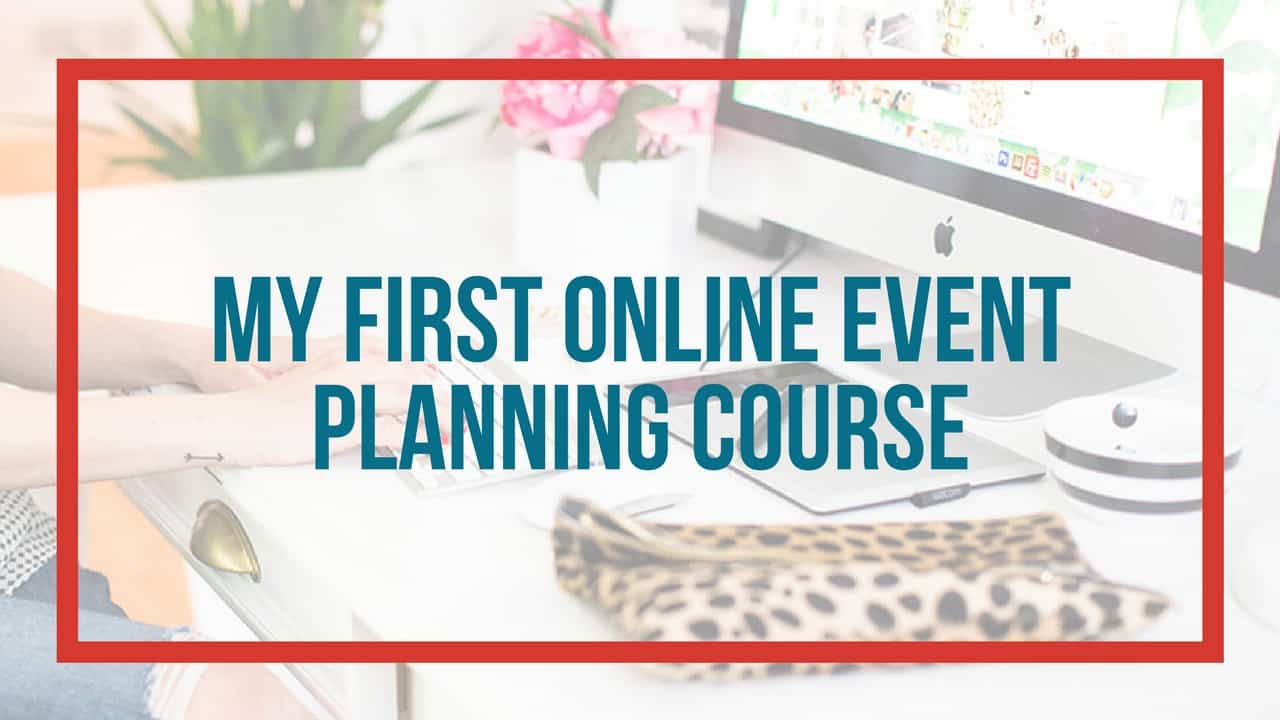 In 2011 I decided to start my event planning business on the side while working as a full-time event planner for a company. I will be sharing my experience with an online event planning course as a result of this new venture.
I had recently decided that I wanted to see if an event planning business could match my salary and I wanted to do this with my income still secured.
As I started to get a feel for the industry and different ways to find event planning clients, I realised that it was going to take a lot more strategy than I had originally thought. Even though I had been planning events since 2003 for friends, family and in other capacities, self-doubt started to creep in.
What if I really didn't know what I thought I knew?

Maybe I am not securing clients because I didn't have enough education…
Finally, I decided to take the bull by the horn, look my doubt in the eyes and banish it for good. One of the best ways I knew how to do that was to enroll in an online event planning course to improve my knowledge. Since I was working full-time in my day job and part-time in my business, an online course was the best option for my schedule.
I was not alone. According to U.S. News, about 5.8 million students were enrolled in at least one online learning course in fall 2014 – up 3.9 percent from the previous fall.
I did a bit of research and finally decided to enroll in an online event planning course. I was convinced that this was the push I needed to make my business profitable. This course was going to hit the mark. If it had delivered…I'm sure it would have been. But guess what? it didn't! In fact, since I am being brutally honest, it sucked!
For over $200 I was provided with access to a course filled with regurgitated text on a web page and a photo or two thrown in to make it look pretty. I already knew all of the information in the course, in fact, I had pages of feedback on the course materials that they had missed. I was absolutely flabbergasted that people were charging more than $5 for information thrown together with very little planning and such poor execution.
The reason I wanted to share this with you is to help you to not make the same mistake I did. I will outline three simple tips to help you select the best online event planning course for you – 100% guaranteed.
But before I do let me share this story with you…
A few months ago I was reviewing and updating my signature online event planning course Event U. Which I like to call The Ultimate Guide for Successful Event Planning. Before updating the course I decided to look around to see what was being offered in the marketplace, to ensure that my students are continuously being provided with the most up to date information.
I was shocked at what I discovered. Courses like the one I had taken in 2011 were still being offered as an online event planning course option! Case in point: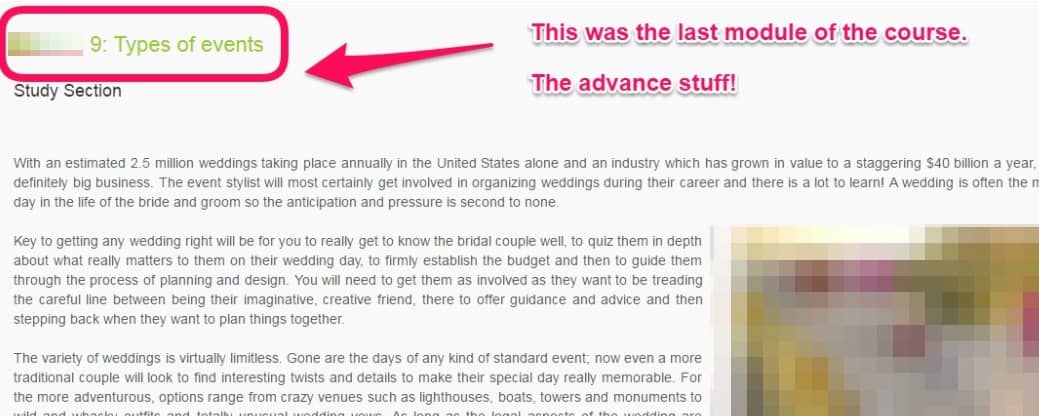 This was years later and yet nothing had changed. Students seeking ways to improve their event planning skills and expertise were still being provided with text on a page with a photo or two. I had so many questions.
Were the students enrolled satisfied with this format?

Were they learning anything beyond what they could have found on another web page themselves?

How were their minds being engaged?

Where were the community and support systems to improve learning?
To help you avoid making this mistake here are three simple tips you should follow as well as a handy checklist to download and use in your course selection process.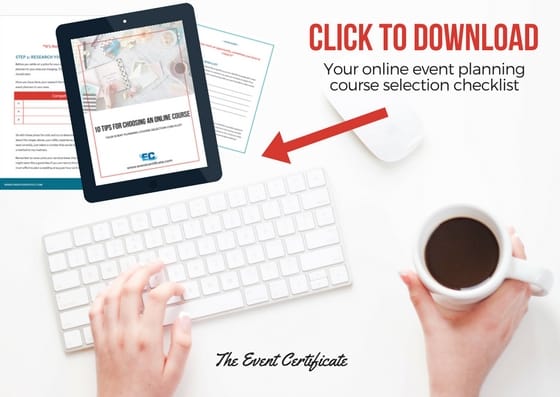 1. Research the program thoroughly
Find out as much as you can about the course provider. Who are they? Where are they from? What do they do? Also, what are the reviews from other students?
Take a look at the course outline and modules prior to purchasing the course to ensure it applies to what you wish to learn. Confirm with the instructor how the course will be delivered. Will it be just text on a page? Will there be slides? or videos? Is there any content such as workbooks that you can download and take away to read offline in your own time?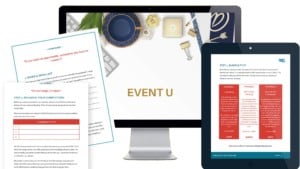 These questions are important to help you evaluate the effectiveness of the materials and method of delivery. Think about these before making a final decision. Are you comfortable paying $200-$500 for text on a web page? Think about how you learn and what tools you need to be successful in an online course setting.
2. Check the refund policy
How much time do you have to review the program and make a decision before you can no longer get your money back?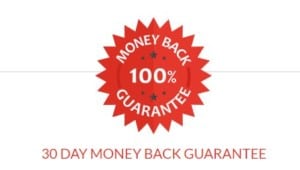 Whenever possible, try to choose programs with at least a 30-day refund policy. This will allow you some time to purchase the program and even if you do not get started immediately, you will still have a few weeks to review the content and make a more informed decision.
3. Community and Support are Vital
Unless you are purchasing an eBook, always choose an online event planning course with a community of students offered as a part of the program. This can come in the form of a forum, a facebook group, online office hours, you name it, ensure it has it.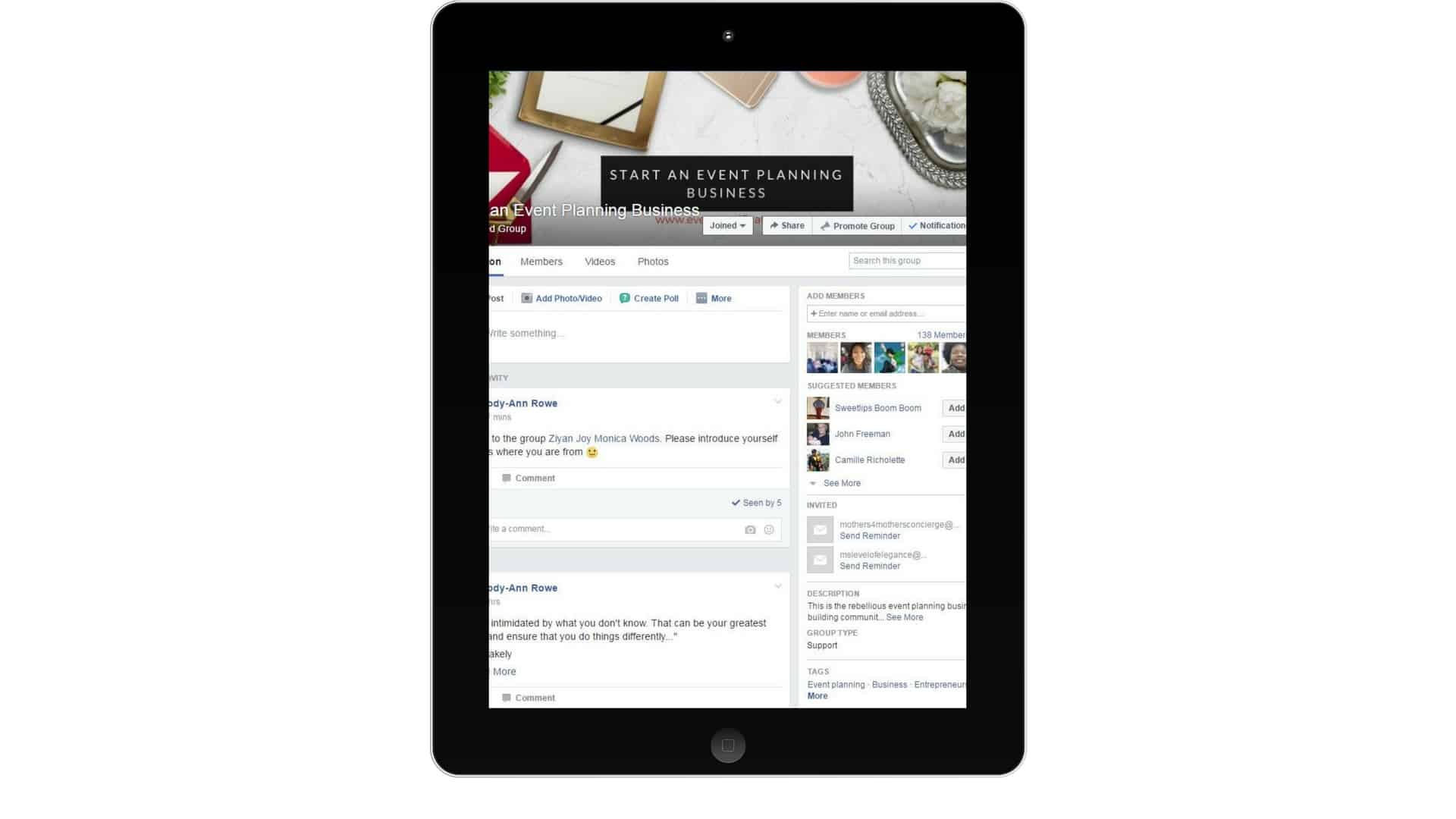 Taking an online course means that you will not have the same face to face engagement with the instructor as you would in a classroom. An online event planning course offers you the convenience of being able to study from anywhere at anytime. That being said, you will need an element of collaboration and community to keep you on track and support you should you ever get stuck.
Follow these three tips and I can guarantee your online event planning course experience will be unbeatable.