Naming your wedding planning business can be an exciting process. A business name should be memorable, clear, and interesting. You might not need to reinvent the wheel, but you do need to select a name that tells people what you do. Here are a few exercises to help you get your process started.
STEP 1: Choose an option based on your niche
Before you choose a name, develop a few options based on what you do, your niche, and your favorite themes linked to your niche. Remember, you might not be able to register your first choice, so you need to select a few options.
Here are some ideas to get you started on naming your wedding planning business:
List three ideas based on the products or services you plan to provide
List three ideas in your special niche (e.g. affordable event linens, exclusive invitation designs for small businesses, event coordination and production for tech startups)
Provide three options combining a favourite theme with your special niche: (eg. Bollywood Night styled event linens, Great Gatsby Event Invitations, Insta Party Business Product Launch)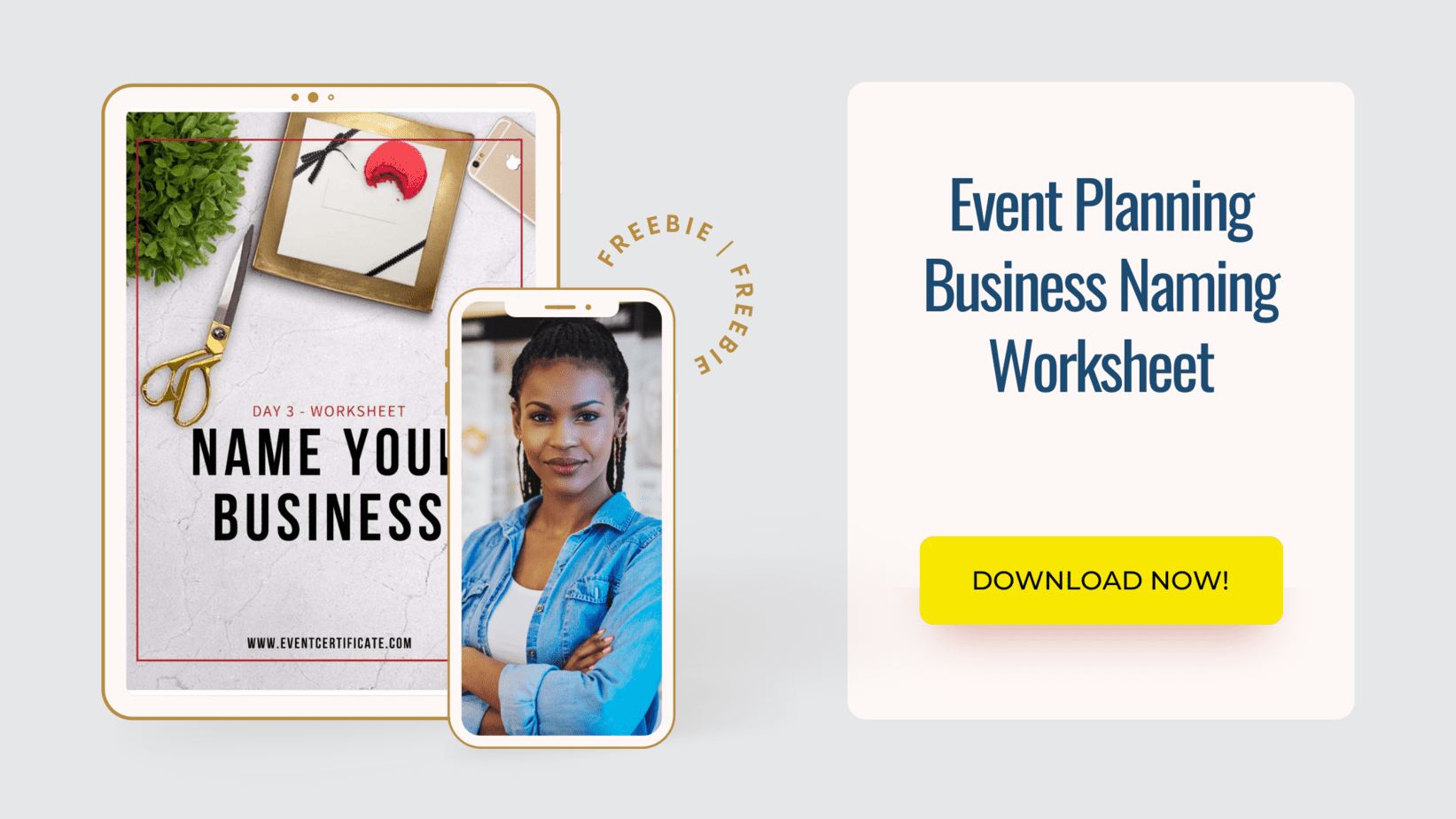 STEP 2: Find a list of companies and phrases that impresses you.
For example, I am obsessed with the event planning company name "Save the Date".
Here are some ideas to get you started:
List three business names that you love (this does not have to be in your industry)
List three words that resonate with you that might be used to describe your business
STEP 3: Mix and Match
Once your ideas are flowing I want you to try pairing different words and ideas from Steps 1 and 2 to create a list of names that you like.
STEP 4: Evaluate your wedding planning business name
Once you've found a good name try completing an evaluation to see if it works.
For example, have you checked Google to make sure the same or a similar name is not already listed? Is your name available from a .com domain?
Also be sure to download a copy of our Business Naming Worksheet below to help you through the process.