We have rounded up a list of 12 favorite event planning books from some of the best authors in the industry. These books provide a comprehensive list of materials covering topics from event planning logistics to business promotion.
There are many ways to learn event and wedding planning. This can be from Youtube, Podcasts, Courses, you name it. But one of the best sources to learn are event planning books. These are essentially time capsules of tired and tested methods by some of the best in the industry.
Today we're sharing all the best event planning books to get you started.
Why we like it: Take your passion for event planning to the next level with in-the-trenches advice and tools you need to start, run, and grow a successful business. From writing a solid contract to finding reliable vendors, this book will help you identify your niche, teach you how to scout potential clients, evaluate the competition, market your business, and more.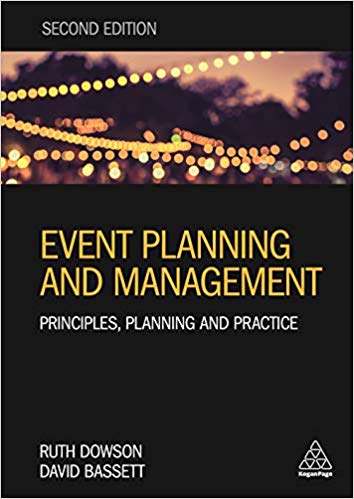 Why we like it: Event Planning and Management, second edition, is an ideal resource for those seeking a step by step formula to plan and deliver a successful event. With the vital balance of professional experience behind them, the authors teach the next generation of event planners with unrivalled knowledge, from initial venue selection, budgeting and programme content, to managing stakeholders and sponsors, promotion, risk assessment, safety and post-event evaluation.
Why we like it: Providing a comprehensive guide to understanding, planning, promoting, and producing special events, this seventh edition of Special Events describes the theory and practice of all aspects of event management. Written for current and future event leaders, the text continues to expand its emphasis on the growing globalization of the profession, taking into account the skills leaders need to deal with other cultures, societies, and business practices to plan and deliver successful events.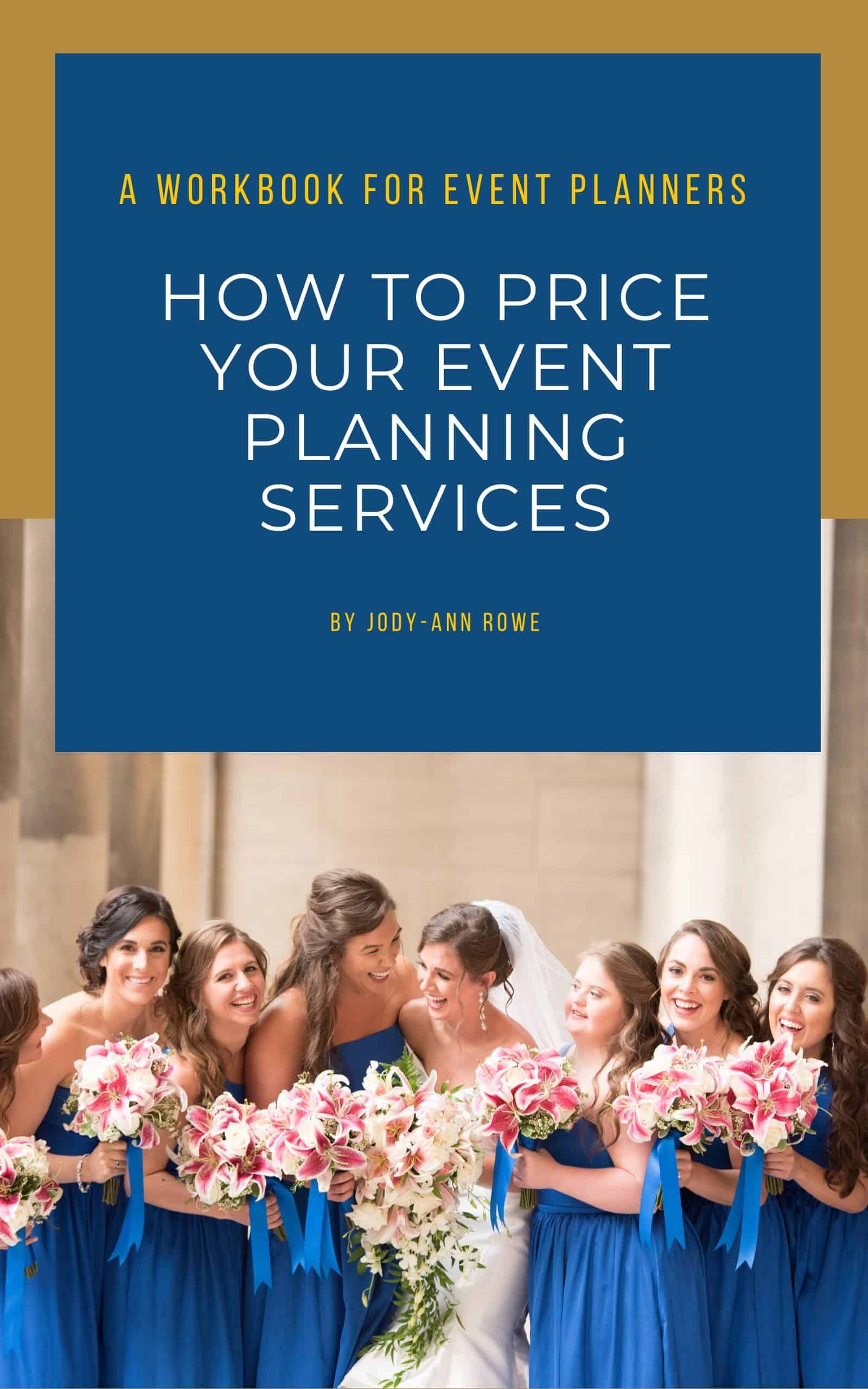 Why we like: Whether you're starting an event planning business for weddings, corporate events, or social celebrations, you should know how to charge for services.
There are several factors that goes into determining your rate, including event planning and operating expenses, salaries, and profits. Rates will vary based on your location, your skills, the type of events and what the market is willing to pay.
This workbook will walk you through the process of calculating the best price for your event planning services using the three most common pricing structures for event and wedding planners.
Why we like it: This bestselling all-in-one guide to the event planning business is back and better than ever, fully updated and revised to reflect the very latest trends and best practices in the industry. This handy, comprehensive guide includes forms, checklists, and tips for managing events, as well as examples and case studies of both successful and unsuccessful events.
Why we like it: Into the Heart of Meetings defines meetings as a form of communication. It describes the characteristic processes of meetings and how to influence them through Meeting Design. Based on many years of working together as professional Meeting Designers, the authors provide an array of tools that enable meeting organizers to obtain the best outcomes from their meetings as measured by their business value.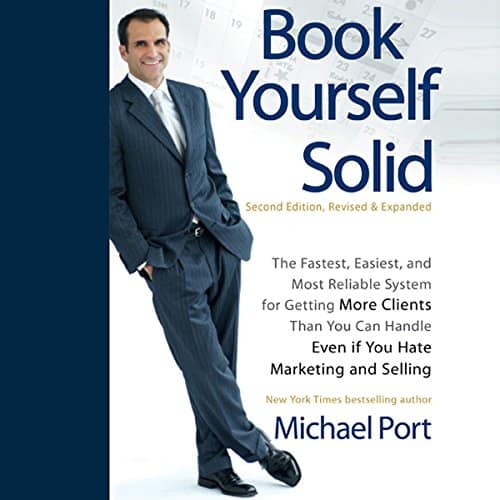 Why we love it: According to the Small Business Administration, 90% of service businesses will fail within the first five years. They fail not because they don't offer great services and products, but because the owners are extremely uncomfortable with traditional marketing and sales. The result is a frustrated, isolated, and overwhelmed business owner who does not know there is an entirely different, highly successful approach to marketing and sales available—and it's laid out in Book Yourself Solid.
Book Yourself Solid is based on Michael Port's proven system for getting more clients. And it works. In fact, 93% of business owners who have used the system have experienced a 34% increase in their total number of clients and a 42% increase in sales in the first year alone.
Original, wildly inspiring, personal, and provocative, Book Yourself Solid is an easy-to-follow road map for starting and growing your service business based on seven core self-promotion strategies. You'll not only learn how to develop a strong marketing plan and brand identity, but you'll also learn why self-promotion is absolutely critical to your success—and how to do it with passion and purpose. Even if you hate the idea of marketing and selling yourself, this practical, inspirational guide will lift you up and give you the confidence you need to comfortably and authentically market yourself and your services, tap into an endless supply of quality referrals, and watch your business grow. If you're a seasoned professional, you'll find the fresh ideas and tactics you need to keep bringing in new business for years to come. If you're a novice service professional looking for a complete business building system, you'll have the keys to unlock long-lasting business prosperity, security, and abundance for yourself and your family.
Once you make a name for yourself using the seven core strategies for self-promotion, you'll be able to run a profitable, meaningful, and absolutely booked-solid business overflowing with as many clients as your heart desires.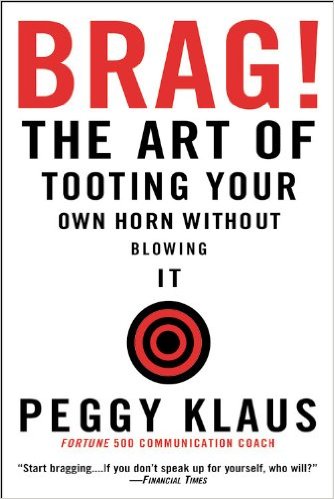 Why we love it: This is the book you need for learning how to sell yourself. The renowned communication expert's subtle but effective plan for selling your best asset – yourself – without turning off those you're trying to impress.
Why we love it: In The Big Leap, New York Times bestselling author Gay Hendricks reveals a simple yet comprehensive program for overcoming our one barrier to happiness and fulfillment, providing a clear path for achieving our true potential and attaining not only financial success but also success in love and life.
Why we love it: Women deserve the economic power and equality that comes with wealth, and we all have it in us to be millionaires. We Should All Be Millionaires details a realistic, achievable, step-by-step path to become a millionaire within the next three years.
Whatever is currently stopping you from having seven figures in the bank—whether it is doubt, feeling overwhelmed, imposter syndrome, trying too many things, or simply not knowing where to begin—this book shows you how to clear every obstacle in your way.
New York Times and Wall Street Journal bestselling author, Donald Miller knows that business is more than just a good idea made profitable – it's a system of unspoken rules, rarely taught by MBA schools. If you are attempting to profitably grow your business or career, you need elite business knowledge—knowledge that creates tangible value.
Even if you had the time, access, or money to attend a Top 20 business school, you would still be missing the practical knowledge that propels the best and brightest forward. However, there is another way to achieve this insider skill development, which can both drastically improve your career earnings and the satisfaction of achieving your goals.
In a world filled with constant, on-demand distractions, it has become near-impossible for business owners to effectively cut through the noise to reach their customers, something Donald Miller knows first-hand. In this book, he shares the proven system he has created to help you engage and truly influence customers.
The StoryBrand process is a proven solution to the struggle business leaders face when talking about their companies. Without a clear, distinct message, customers will not understand what you can do for them and are unwilling to engage, causing you to lose potential sales, opportunities for customer engagement, and much more.
The Art of Event Planning: Pro Tips from an Industry Insider, currently included in the California State School hospitality and tourism management course curriculum is a valuable and insightful guide for event planners. Gianna Gaudini, former Event leader for Google, Vision Fund, and currently Head of Events, Training, and Certification for Amazon Web Services reveals her secrets for event planning and career success. Whether you're a well-seasoned veteran, just starting out, or anywhere in between, you'll benefit from her case studies, advice, and lessons learned through years of experience.
Conclusion: Event Planning Books
That's it, folks! My list of the top recommended books that event and wedding planners need to read. If you have any questions don't hesitate to reach out.