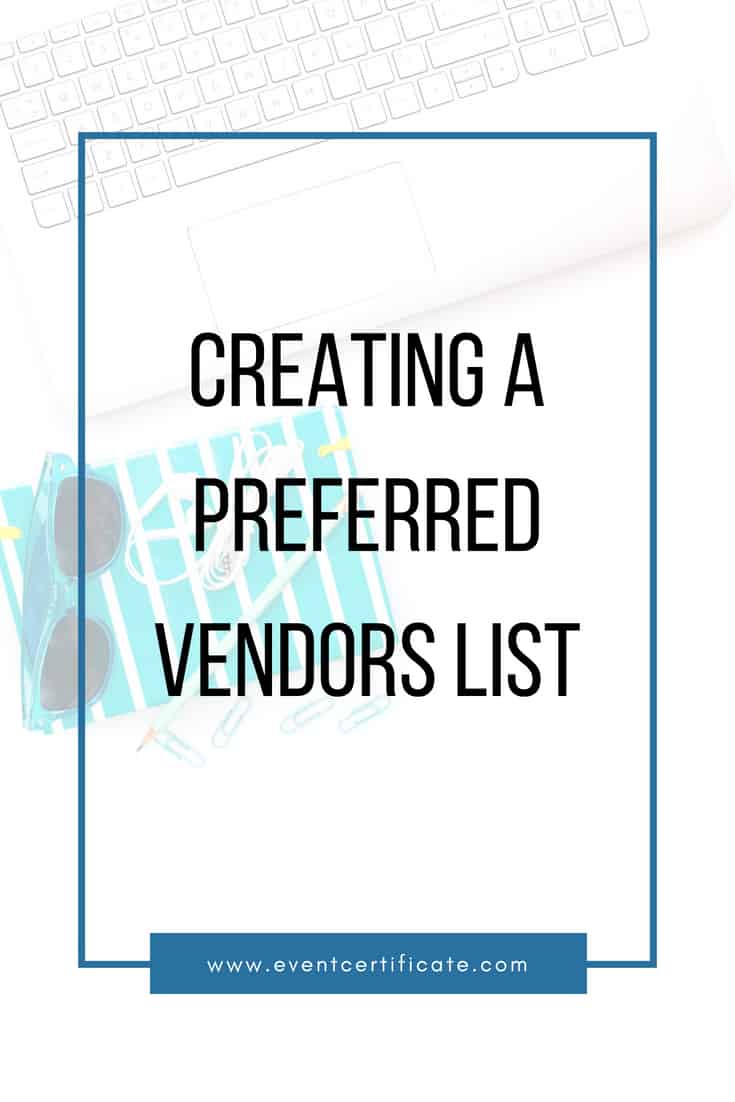 Having a list of event planning vendors you know and trust is crucial to providing you and your client with peace of mind. This is also a great way to showcase your value and expertise to clients by having verified recommended vendors on hand.
Have a preferred vendor list can also help you to cut costs if you collaborate and offer special pricing to referral clients. By finding vendors who are willing to negotiate on your terms, you will eliminate the guesswork, like unexpected price increases, and be able to accurately project costs for the future.
Fortunately, most vendors list can be created very quickly with some investment of your time to connecting with potential partners and building those relationships. Follow these five tips accurately to help you build strong relationships with your vendors for a healthy partnership in the future.
How do you create a list of preferred event planning vendors?
Tip #1: Research a List of 2-3 Potential Vendors for each Event Service
Tip #2: Meet & Evaluate Each Vendor
Tip #3: Ask Vendors for Past Client Reviews
Tip #4: Add Vendors to your Database once Reviewed
Tip #5: Conduct a Periodical Review of your Vendors List
For more detailed information on how to conduct each of the listed tips, watch the video below.
Download
Conclusion
Once your vendor list is created, you will want to review it periodically. WHy? Because companies change policies, go out of business, or increase prices, which may mean it is no longer beneficial for you to do business with them. You'll also want to take the opportunity to check for new companies in your area and update your list accordingly.
Once your list of needs is created and has been in place for several months or years, evaluate the results and see if you would like to make any changes.  While developing this list does require an initial time investment, it will pay off significantly in the end with the number of clients and referrals coming in to your event planning business.