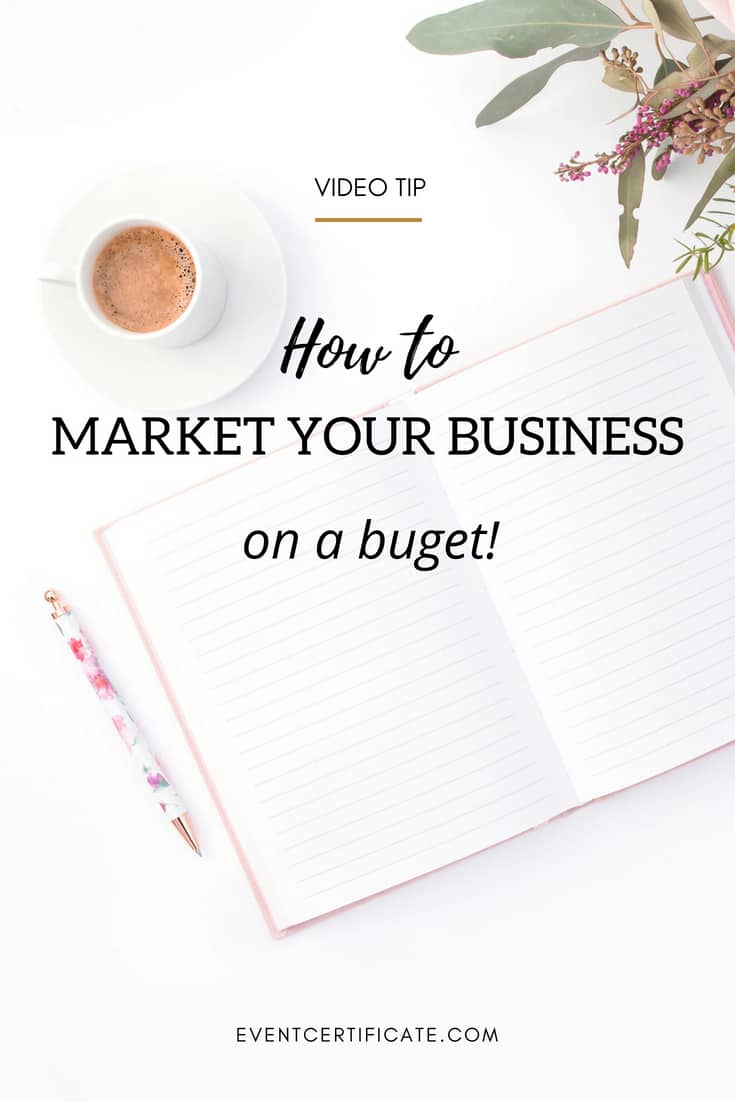 If you're a new event planning business owner without a roster of clients, chances are you do not have a lot of funds to put towards marketing your business. The great thing about marketing is that there are many free or low-cost options that you can still utilize to brings in huge results.
In fact, there are three (3) main low-cost types of online resources that every event and wedding planner should be using to market their event planning businesses. I'm sharing what these are and the best ways to use them to market your event planning business on a limited budget. 
1. 3rd Party Marketing Sites
There are a number of 3rd party websites that are great for marketing your business. These include TheKnot.com, WeddingWire, and Thumbtack, to name a new. Customers are usually on these platforms seeking out your services, which means, unlike an ad you're not interrupting their daily social media or online sessions, but rather they are giving you permission to market to them.
The key to succeeding on 3rd party marketing websites are:
Check if your target market is using these sites

Research the competition to see what the average listing looks like

Differentiate yourself based on what your competitors are doing to ensure you stand out.
2. Search Engines & Online Directories
These platforms offer a lot of value at zero cost. Examples of these are Google Business Listings and Yelp. On Google Business Listing you can claim your free business list and have an opportunity to show up on Google maps in your local area when customers are searching keywords related to your business.
The great thing about these platforms is that they are not only free, but they are the perfect place to be when customers are looking for reviews and services for your business.
3. Social Media
To get more customers over to your business visual social platforms like Facebook and Instagram works very well for Event Planners (and let's not forget Pinterest!).
Get on these social media networks and look at how your potential customers are using them. Connect with them, offer them value and give them an incentive to join your client list.
To help you with this download our list of 147 websites to advertise your event planning business. This is an extensive list of online platforms where you can list your event planning business for free or at a low-cost.