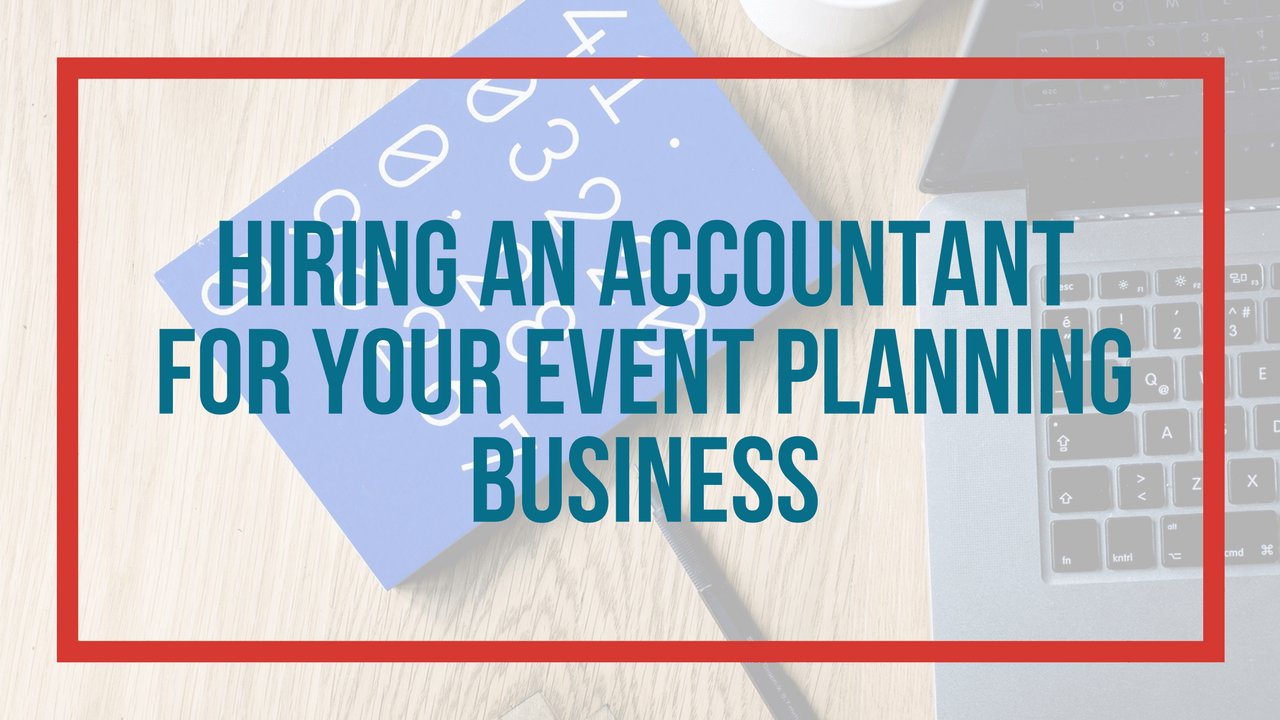 New event planning business owners might be thinking, why do I even need an accountant? If you are an established event planning business you should already know the answer to this question.
Accountants can offer advice to ensure that your business operations is a breeze. This will save you from tax burdens at the end of the financial year. 
Like a lawyer, an accountant is a great resource to have as a bus
iness owner.
They can work with you to determine if your business pricing model is accurate and the best solution for tracking your revenue. Accountants will work with you to ensure that you are making the best decisions to keep your business financially viable.
If you do not have the money to spend on an Accountant there are still many options for keeping track of your financials. For example: 
Non-profit businesses in your area may also offer an accounting service to small businesses. The idea is for you to connect with a financial professional during startup to get you off to the best financial start possible.
Listed above are free accounting software and programs that you can start using immediately. For example shoeboxed, a receipt scanning and itemization app is one program I could not live without. As a business owner you get to write off a number of business related expenses and this is a great way to keep track of these. Take a client out for lunch? Scan that receipt with Shoeboxed before you lose it! 
To get you started I've also provided a handy checklist below for researching and choosing the best accountant for you.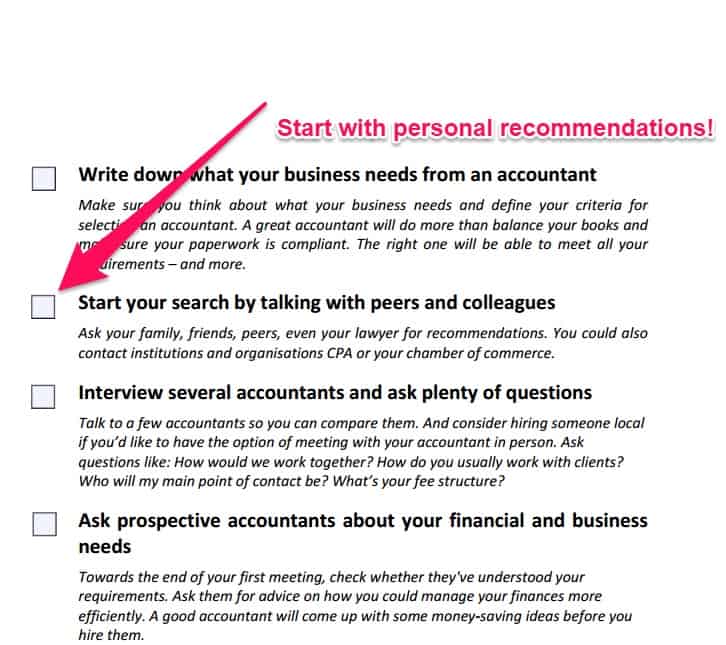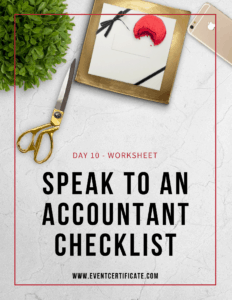 Here's are your actions items once you've downloaded the checklist:
Take some time to find accountants in your area

Select at least two accountants who fit everything you are looking for

Schedule a time to meet with them and discuss your options
Time to get your best financial foot forward.