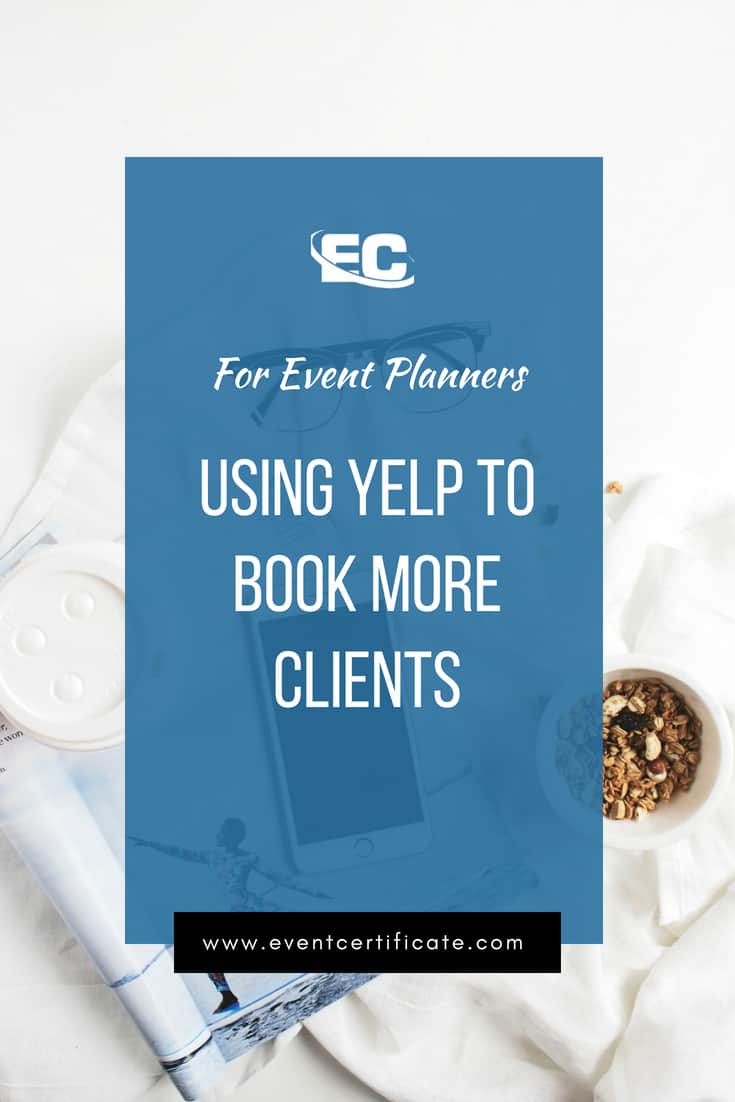 Yelp combines traditional business listings in a directory like Yellow Pages with social elements. Customers can leave feedback on their experiences with that business which does two things. It informs future customers of what they might expect and it keeps standards high or forces an improvement of those standards to prevent negative feedback.
Yelp enables customers to search for your event planning business to see ratings and reviews.
If used correctly this platform can be used to build your client list and book more event planning clients. I'm sharing 5 tips for using Yelp effectively. You can also use this step by step tutorial for setting up your Yelp Listing.
To help you increase your business visibility, download a copy of our list of 147+ websites to advertise your event planning business for free, or at a low-cost.