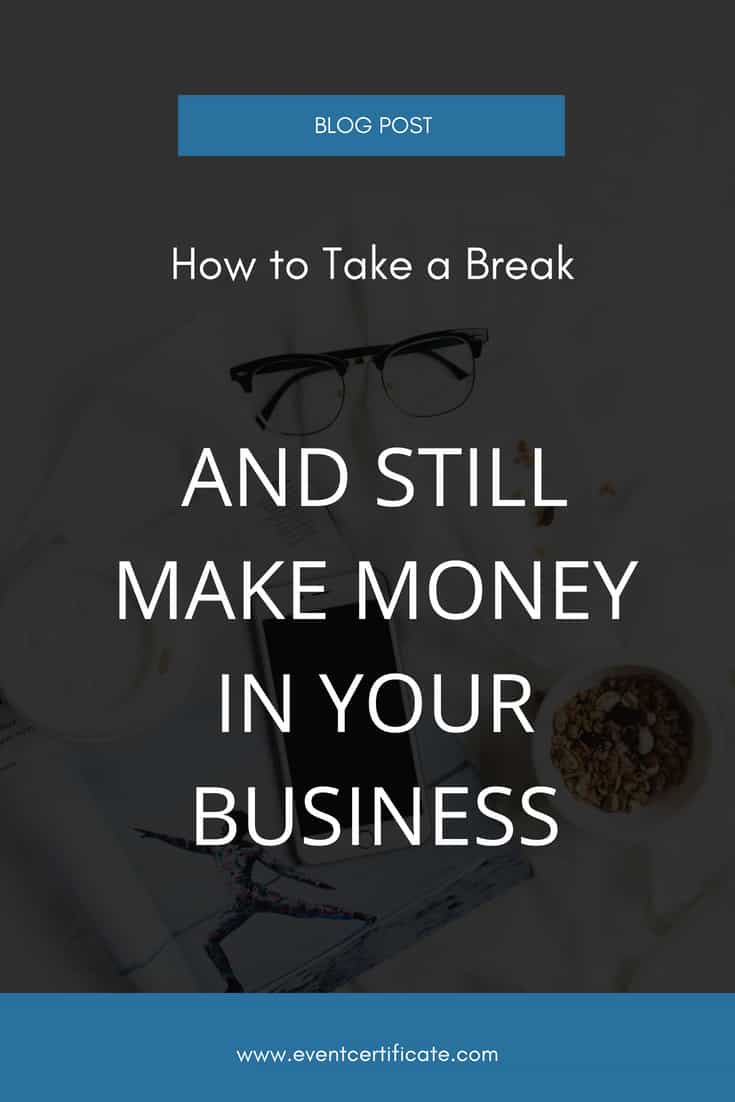 Here's the truth: Running an event planning business is stressful. In fact, according to Career Cast event planning is the #5 most stressful job in 2018. As an entrepreneur, it is also important to take a break from your business to avoid burnout.
Can you really take a break when you own your own business?
The simple answer is Yes. Taking a break might even save your business. Research shows that when you work from a point of exhaustion you are less efficient at your tasks.
According to the National Institute for Occupational Safety and Health (NIOSH), 38% of Americans get less than 7 hours of sleep per night. As a result, these individuals are automatically more likely to be involved in a work-related safety incident.
How to do you take a break from your business and still make money?
This might sound too good to be true. But I promise this is not a scam or a quick fix. I won't be offering tips on how to have a "laptop lifestyle" or how to "work from the beach". What I will be sharing with you are easy to implement business strategies. These strategies will reduce the amount of time you spend on daily tasks and give you more time in your business.
Tip #1: Plan Ahead
It's important to know your burnout threshold. What I mean by this is that you need to know the length of time that you can work consistently in your business before you need a vacation. For me it is 5-6 months. A day or week over that and I start to daydream about vacations and spend half the day searching for travel destinations to visit.
Take the time and think about this. If you work for a company think about how long it takes you to start craving another vacation. Is that 4 months? 6 months? a week? Whatever your answer is, make a note of it.
Once you know how long it takes before you need a break then you can plan for it. Schedule vacations, staycations or just a weekend away based on this timeline. The key to not losing any money in your business while doing this is that you've planned for it ahead of time. Do not wait until you are at the point of exhaustion and craving a break.
You now have the opportunity to organize everything in your business around this timeline. This ensures that you can take that time off without any consequences.
Tip #2: Automate Repetitive Processes
Small business owners will complain about not being able to take a break from their business because they are too busy, or the only one available to operate the business.
When I work with event planners one-on-one my first recommendation for my overwhelmed clients is to automate. For example: If clients need to book a consultation before you work with them, have an online calendar system in place that they can book automatically.
One of the best things I ever did in my business was to automate my coaching sessions booking through the Calendly program. There are many other tools you can use in your business to make this process even easier.
Tip #3: Say No to Time-Consuming Tasks
There are tons of little tasks in your business that will take up a lot of your time. Whether that's updating your client list, responding to emails or creating templates for your business. These are tasks that must get done to operate your business, but might not necessarily contribute to your bottom line.
It is important to limit the amount to time you spend on these tasks. For example: try setting up your email review time in blocks. Instead of being glued to your phone or computer all day you'll instead have a schedule of responding first thing in the morning and then again after lunch. This opens up your schedule from on-going email throughout the day so that you can focus on the tasks that will bring you revenue.
Once you start setting limits on these tasks the amount of space in your schedule "magically" increases. But it's not magic it's strategy.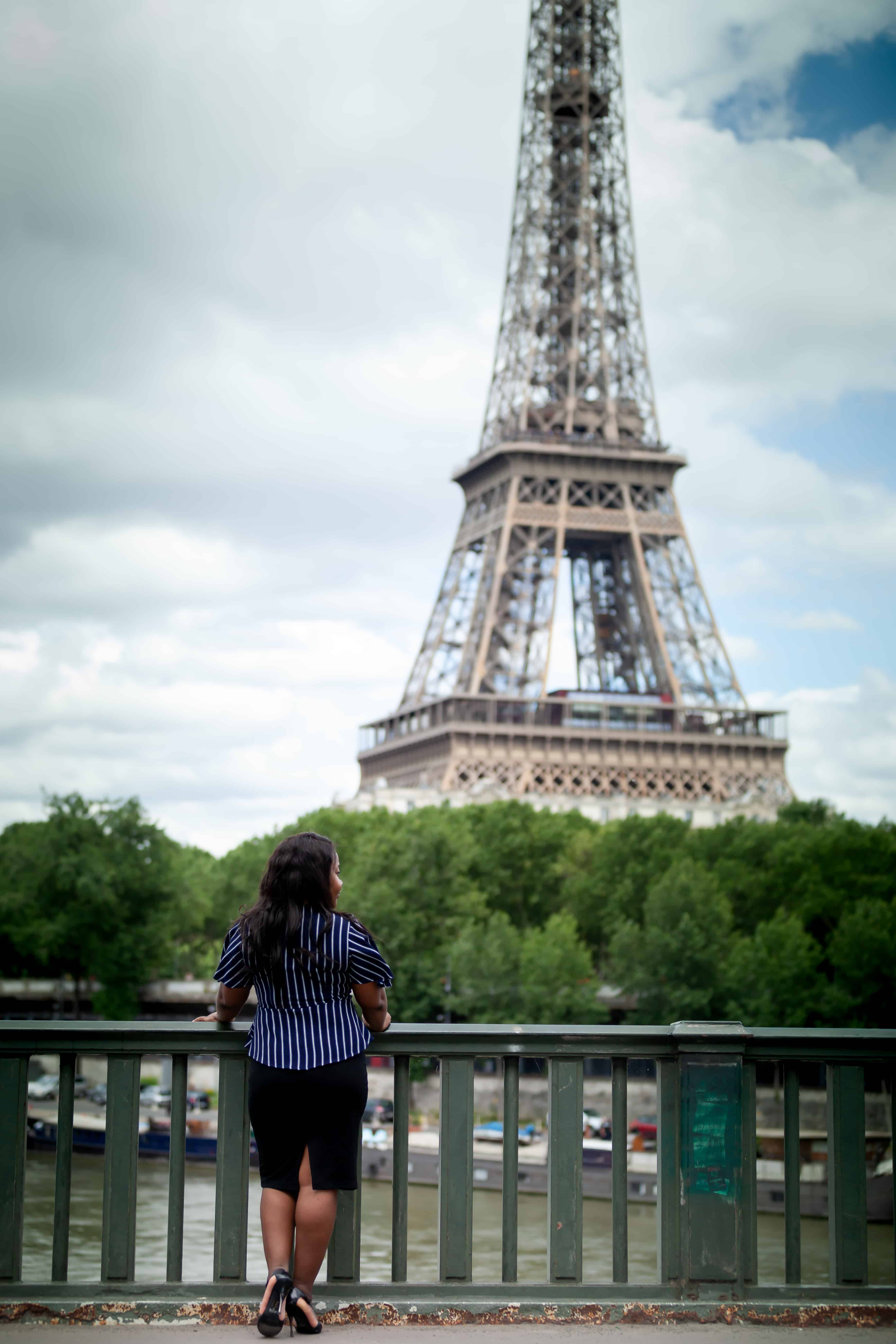 Tip #4: Create a Schedule
Setting a schedule can be difficult for event planners because often your schedule is determined by your clients. Look at when you work best or when your clients are usually able to meet and block these times off in your calendar.
For example, if your client meetings often happen over the lunch hour or after 4:00 PM. Block 2-4 hours off in your calendar on specific days for your client time. This way you have allotted set time to your clients and nothing outside of that.
When you have a set schedule, it gives you more freedom, flexibility, and control of your time. It also makes it easier to take time off from your business when you know the exact blocks you will need to work around.
Tip #5: Down Time is Non-Negotiable
When you're taking time off from your business it is important to truly take time off. I am guilty of breaking this rule in my own business. I'm often on vacation and I'm still in my Facebook Group responding to questions or I'm still responding to emails. When this happens, it's like I never took a break in the first place.
I know that you might be worried about losing revenue while on a break, this is why it's important to setup Tips 1 through 4. But once you are on that vacation you need to relax and truly enjoy this time.
If you have emergencies it's ok to respond to those, but if these are not urgent then you can respond to your clients when you return.
Conclusion
To take time off in your business and not lose revenue, you need to ensure that you have the proper strategies in place. You also need to ensure that you communicate with your clients prior to your departure. For example, letting them know you will be away for 2 weeks and will only be available if there is an emergency. This will set expectations and you'll not be losing any business. With these strategies in place, you will have more flexibility in your business, take time off and still see revenue.