Can you start an Event Planning Business in 2 weeks? I believe that you can!
I've created a FREE challenge that will walk you through the process of setting up your event planning business in just 2 weeks.
In this challenge I will take you step by step through setting up your event planning business structures. I will work with you to provide my personal tips and advice, and also tools and templates that you will find useful during and even after you have your business up and running.
This challenge is perfect for anyone that is thinking about starting an event planning business or becoming an event planner but is not sure where to start. For that reason, this challege is intentionally structured to be reviewed on a one video per day "drip" method. This will allow you to focus on completing the daily action items before moving on to the next video.
Included is a list of resources at the end of each video with templates, worksheets and links to additional resources. You will also be provided with a corresponding checklist outlining your action item for each day. In addition to watching the videos, I encourage you to print the checklist, mount it somewhere visible, and once you have completed the item(s) for that day to check them off your list and move on to the next video.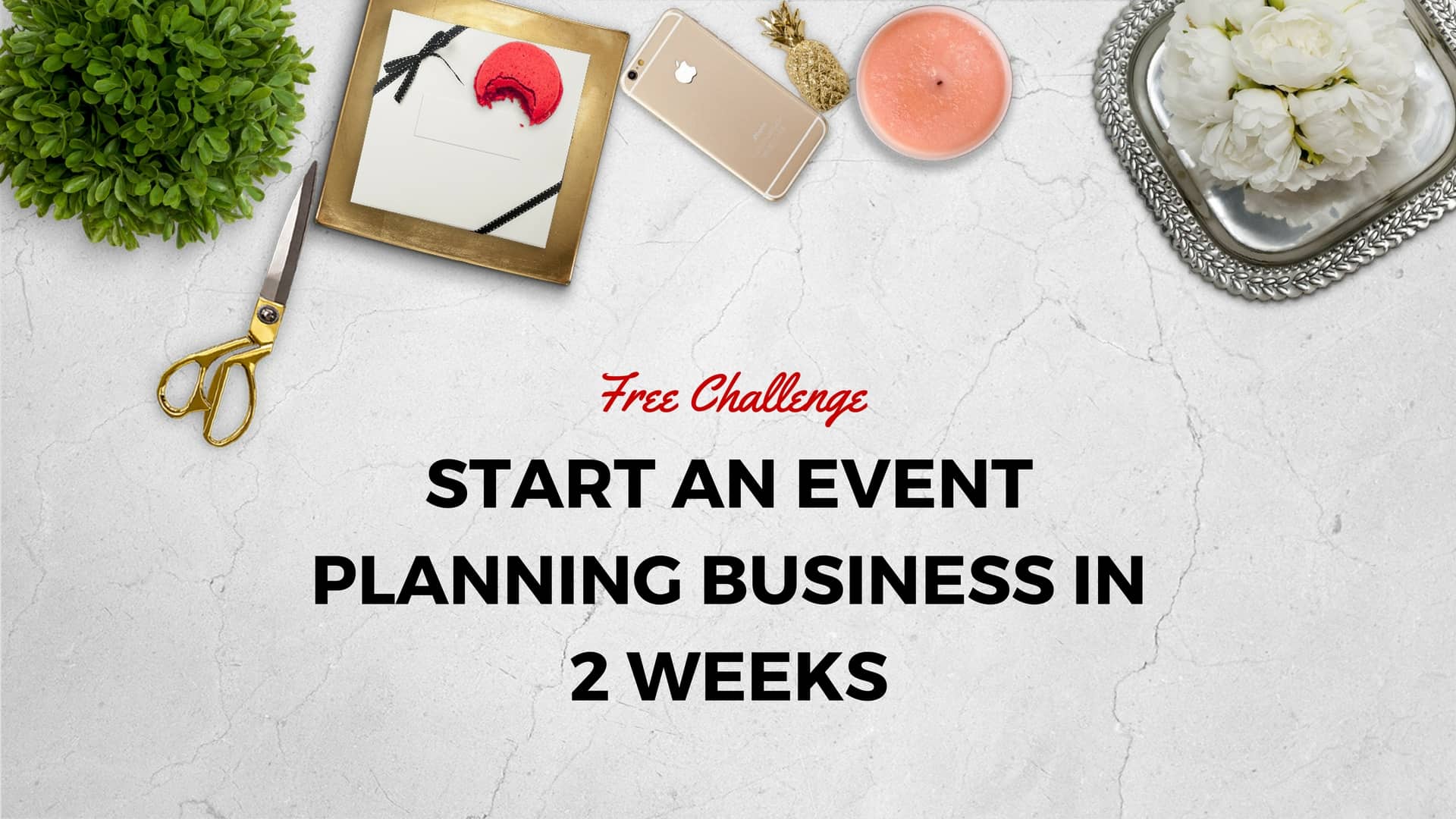 I look forward to working with you one on one and guiding you through any obstacles in our private Facebook group.
Registration for this free challenge is now open!
I can say I truly enjoy doing what I do and if you allow me to share some of my tips and advice, you will also be on your way to entrepreneurial success.